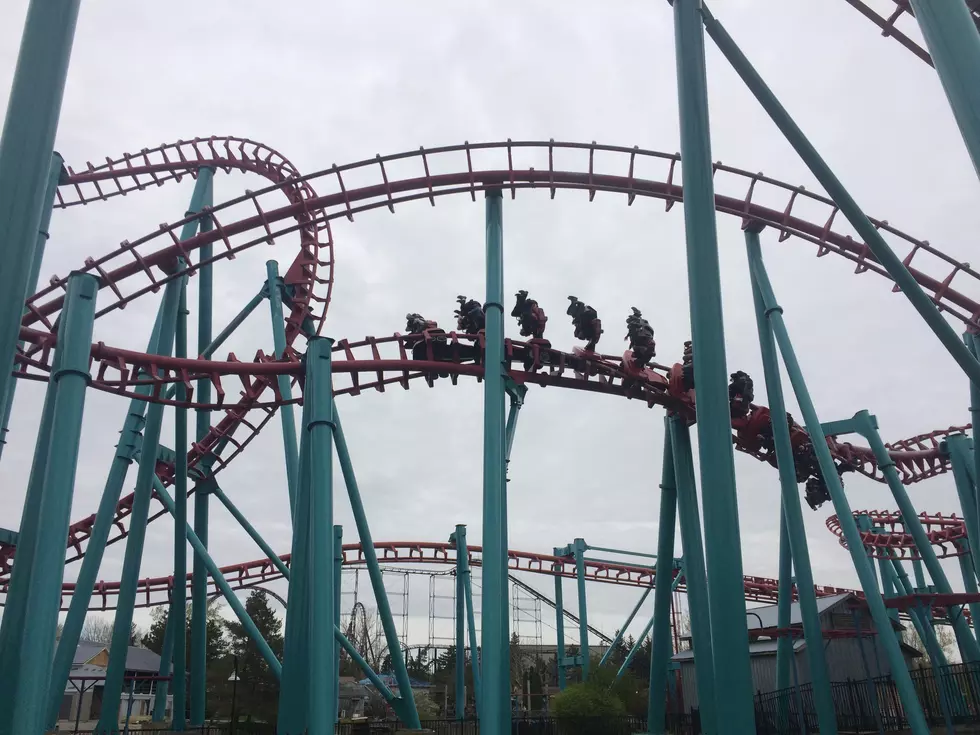 Darien Lake Coaster Breaks Just After Luke Austin Was On It
Naomi Lynn, TSM
Apparently Luke skirted a scary situation Sunday evening at Darien Lake.
First off I just want to say that I love Darien Lake and have been visiting the park since before I can remember. In fact, the Viper was my first-ever coaster. I remember crying my eyes out because I was too short to ride it with my Dad when I was 5.
I remember when the 'Mind Eraser' debuted.
I remember when the 'Ride of Steel' debuted.
I'll be there this summer for the debut of the 'Tantrum.'
Needless to say, I trust the folks at Darien Lake. I also trust the inspectors at the State Department of Labor who are tasked with inspecting the rides every year.
What happened on Sunday was simply put - a rare occurrence.
Naomi and I were wrapping up our day when it happened so we didn't even know about it until the news picked up the story.
According to WIVB News 4 from Buffalo, a woman was riding the 'Mind Eraser' roller coaster when the arm rest broke off.
Just the arm rest. Not a piece that had anything to do with safety. Not the restraint bar that holds you in, not the seat belt that holds you in or anything even remotely related to keeping riders safe. Just the arm rest.
Darien Lake officials told WIVB News 4 that it was a minor accident and that guest safety is their number one priority:
"While a minor incident with the Mind Eraser ride occurred yesterday, guest safety was not an issue."
The NYS Department of Labor confirmed that there were no injuries.
Now obviously it would be terrifying for even the most avid of coaster riders(myself included), but this is not any reason to think that the rides aren't safe.
Between Friday and Sunday of just this weekend, we must have rode the 'Mind Eraser' a dozen or more times with not even a hint of anything wrong.
That being said, she did say that staff at the park was great in handling the situation.
It seems kind of funny to me that whenever there's a scratch on one of these rides people freak out as if Armageddon has happened.
Personally I put my trust in the engineers, designers, and crews who create and build these things, and have for decades.
Oh and yes I'll be back at Darien Lake around the Fourth of July, so I'll meet you at the Mind Eraser.
BONUS VIDEO