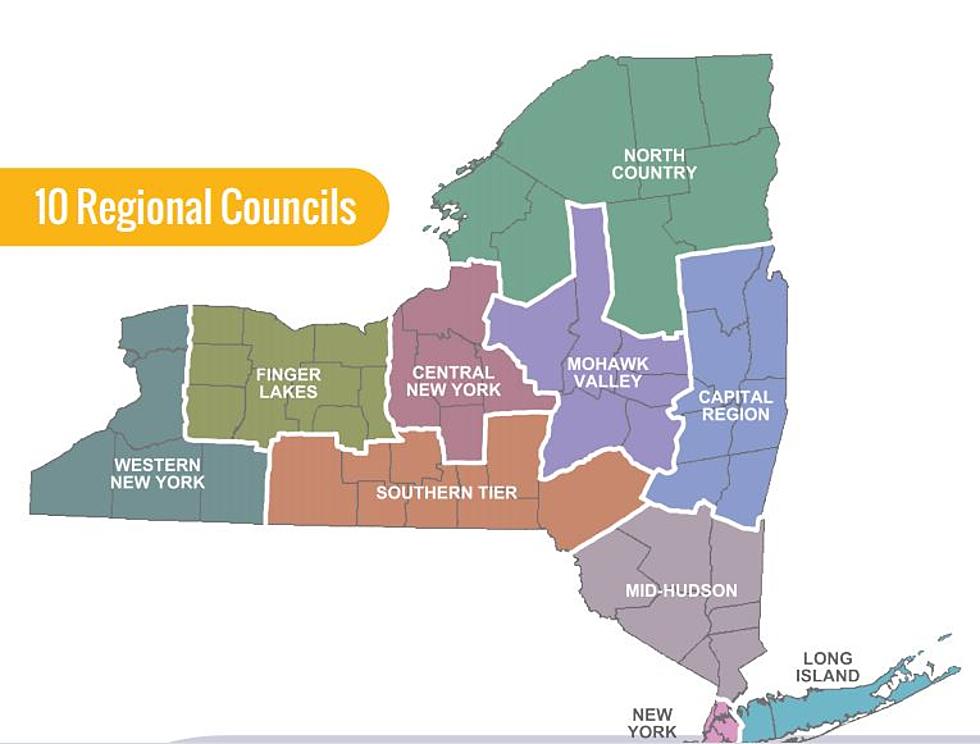 Cuomo: Mohawk Valley Can Begin Reopening – Parts of CNY Not Ready
New York Forward, via Governor.ny.gov
Governor Andrew Cuomo announced in his press briefing on Monday the Mohawk Valley can begin the phased reopening process - but Central New York still does not meet the 7 out of 7 criteria.
Enter your number to get our free mobile app
As of last week, no region in the state met the criteria to reopen. The Mohawk Valley along with Central New York were both lacking in the testing requirement of 30 tests per one thousand residents tested monthly. Central New York is still lacking in the testing criteria.
Here's how the counties fall into each region:
Central New York: Cayuga, Cortland, Madison, Onondaga, Oswego
Mohawk Valley: Fulton, Herkimer, Montgomery, Oneida, Otsego, Schoharie
With the PAUSE executive order expiring on May 15th, Cuomo said construction, manufacturing and wholesale supply chain, retail with curbside pickup, agriculture, forestry, and fishing businesses will qualify for phase one reopening.
Cuomo stressed the need to continue the communication among county executives and hospitals to monitor the impact of the phased reopening on key statistics, including positive diagnoses of hospital admissions. He also said we have to learn from the mistakes of other states.
Some states are reopening without following CDC guidelines. I don't know how they're doing that - but they're reopening.
He also said it was a "fundamental mistake" some states never made their people part of their closure and reopening plan.
Cuomo said local governments will work with the state on guidelines for businesses to follow during the reopening. The length of each phase will be determined by each region's "control room."
---
READ MORE: Inspiring Stories From the Coronavirus Pandemic