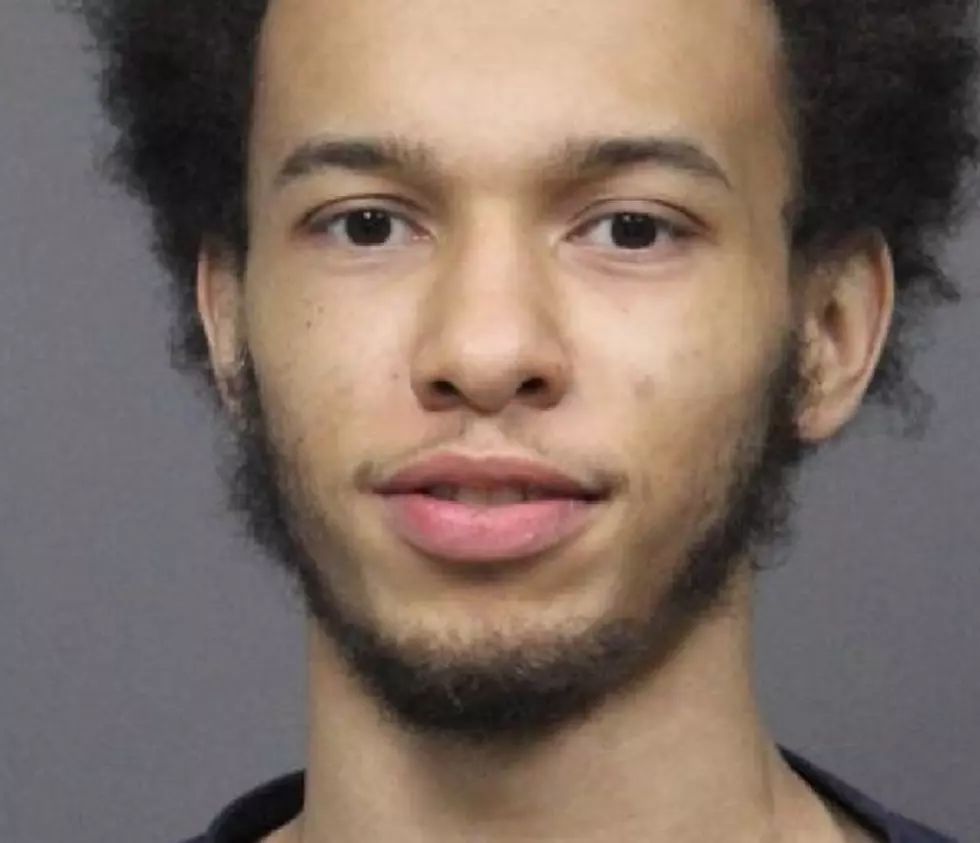 Crime Stopper's Suspect Arrested in Herkimer After Utica Police Receive Tip
Dayquan Linen Photo Credit: Utica Police Department (2022)
A Mohawk Valley Crime Stoppers Wanted Person of the Week, featured in August, is now in police custody.
The Utica Police Department says an investigator with the UPD's Warrants Unit received information that 21-year-old Dayquan Linen was in the Herkimer area.
 Officers with the Herkimer Police Department were found Linen and, after a foot pursuit, were able to take Linen into custody on Thursday, September 8, 2022.
 Linen was wanted on the following charges:
Burglary in the Third Degree
Assault in the Second Degree
The UPD says that he was also "the main suspect in a burglary of three long guns and other property that occurred on September 2nd, 2022."
Anyone with information that may be helpful to the investigation is asked to call police.  Anonymous calls, e-mail, and messages may also be left with Mohawk Valley Crime Stoppers by calling: 1-866-730-8477 (TIPS), by visiting www.mohawkvalleycrimestoppers.com, or by using the P3 Tips mobile app. All information received by Mohawk Valley Crime Stoppers is 100% confidential.
[AUTHOR'S NOTE:   This post is for informational purposes and is based largely on information received from the Utica Police Department.  Regardless of any statements or photographs regarding potential evidence presented or accusations alleged, the reader is reminded that all suspects and arrested persons are innocent unless proven guilty in a court of law.  At the time of this posting no additional information is available.]
LOOK: Milestones in women's history from the year you were born
Women have left marks on everything from entertainment and music to space exploration, athletics, and technology. Each passing year and new milestone makes it clear both how recent this history-making is in relation to the rest of the country, as well as how far we still need to go. The resulting timeline shows that women are constantly making history worthy of best-selling biographies and classroom textbooks; someone just needs to write about them.
Scroll through to find out when women in the U.S. and around the world won rights, the names of women who shattered the glass ceiling, and which country's women banded together to end a civil war.
How Many in America: From Guns to Ghost Towns
Can you take a guess as to how many public schools are in the U.S.? Do you have any clue as to how many billionaires might be residing there? Read on to find out—and learn a thing or two about each of these selection's cultural significance and legacy along the way.
LOOK: Here are the pets banned in each state
Because the regulation of exotic animals is left to states, some organizations, including The Humane Society of the United States, advocate for federal, standardized legislation that would ban owning large cats, bears, primates, and large poisonous snakes as pets.
Read on to see which pets are banned in your home state, as well as across the nation.
The 12 Weirdest Reality Shows Of All Time
Reality TV has given us some very strange series through the years — and these 12 are the strangest we've ever seen.