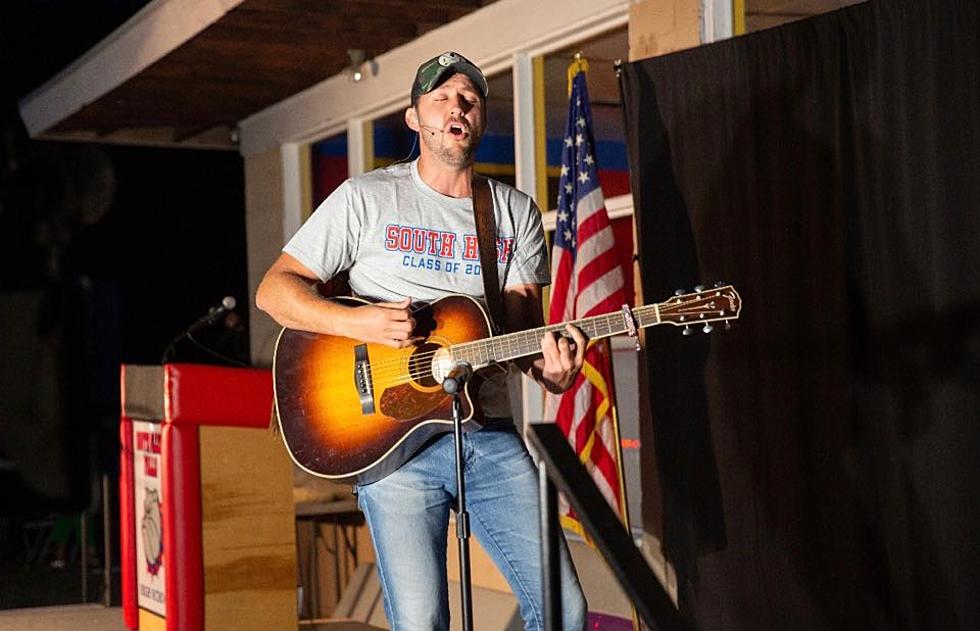 Country's Drew Baldridge Helps New York Grads Celebrate Senior Year
Courtesy of Drew Baldridge
For the class of 2020, their senior year hardly turned out as they had planned. From abruptly switching to virtual classes during their last semester and missing out on high school milestones like prom, the class of 2020 has a lot of reasons to be upset with the way things ended. That's exactly why country artist Drew Baldridge stepped up and has been traveling to high school graduations across the country, celebrating seniors with his song, "Senior Year."
"It came out for seniors last year in 2019, and I just wrote it about my senior year and things that I loved and how I miss it," Baldridge said. "This year, it's just taken on a whole other meaning because the hook says, 'never thought it would disappear; senior year,' and all the these kids' senior year did disappear, so my heart, you know, it's just breaking for them."
The idea for his 'Senior Year' graduation tour started when Baldridge offered to play concerts for graduates over Zoom, and before long, he was getting requests to play socially distant graduations. After playing graduations across the country, Baldridge spent the week in New York, traveling to high schools in Hoosick Falls, South Glens Falls, Tully, Canandaigua and Pavilion.
"I've been trying to do smaller towns. They normally do drive-in style graduations and they'll have a parade through town, and it's so great to see how unifying it is, and where we're at in our country right now," Baldridge said. "When you have these kids on a parade through downtown and the streets are lined up with everybody, just cheering for them and saying congrats, man, it's so positive."
Baldridge stopped by Big Frog 104 on his way through Central New York to chat and play his single "Senior Year." Watch the full interview below!
Enter your number to get our free mobile app
LOOK: See Photos of the Year From the International Photography Awards