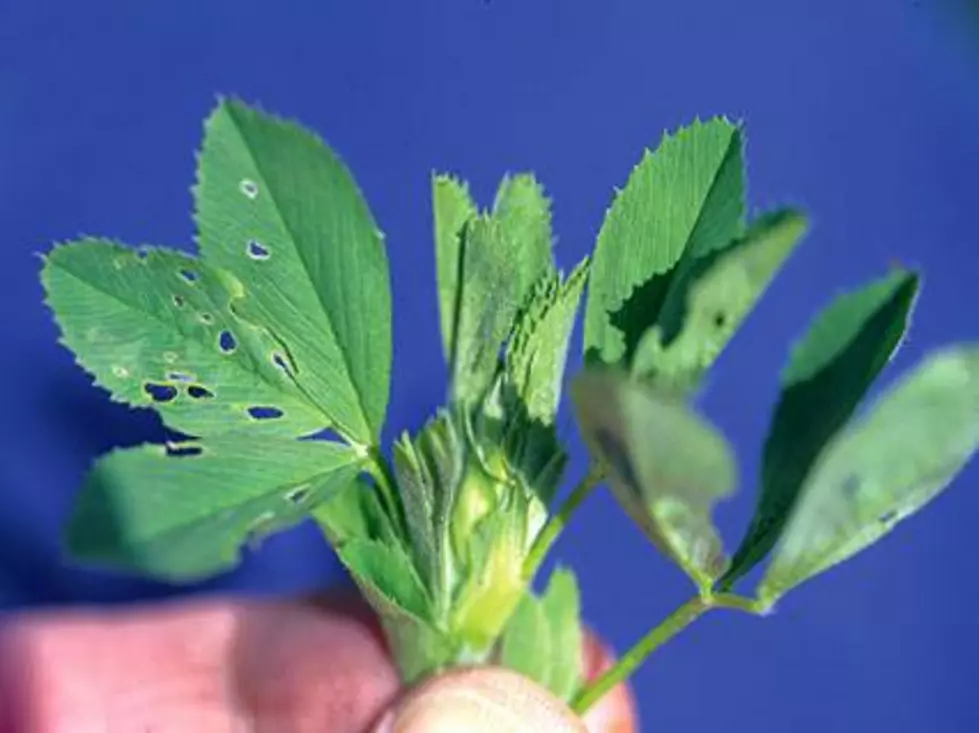 Cornell Warning Two Pests Are Damaging CNY Hay and Corn Fields
Cornell Cooperative Extension
As if things weren't already trying enough in the farming community, now comes an alert from Cornell Cooperative Extension's about two pests damaging hay and corn fields. Agronomy Specialist, Jeff Miller says Alfalfa Weevils and Army worms are making appearances in Central New York.
Jeff says the unusual cold spring delayed the development of Alfalfa Weevils. Normally they are a problem in the 1st cutting but are gone by the 2nd, however recent scouting trips have found them consistently and above threshold in many fields. Here's what he's finding and you should look for in your fields.
Damage from Alfalfa Weevil
Alfalfa Weevil
Jeff reported a field count in Deansboro found more than 50% of plants showing feeding injury. He also raises concerns about Potato Leaf Hoppers causing additional damage to fields.
Two recent calls to the Extension office also reported farmers finding army worms and cutworms. Jeff suggests checking grass hay fields, small grains, and corn fields for tattered leaves, larva, and droppings from the pests. Here's what to look for.
Army worm
Army worm
For tips on scouting fields and how to treat crops for these pests, check out Jeff's expanded information in the current issue of Farm Flash at CCE's website. You can also call 315-736-3394 Ext. 120 or email: jjm14@cornell.edu