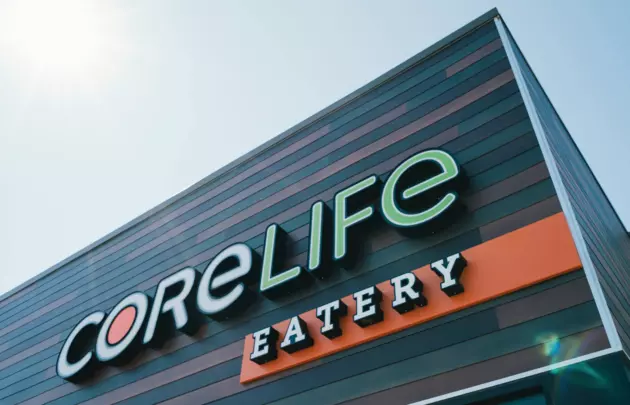 CoreLife Eatery Announces Grand Opening in New Hartford
CoreLife Eatery (New Hartford) via Facebook
If you are looking for a new regular lunch spot that offers delicious, and healthy options it's opening soon in New Hartford. CoreLife Eatery has announced their grand opening on Thursday, September 22nd, 2016. What exactly is CoreLife? Well, it's a genuinely healthier alternative to eating out.
So what makes Core healthier than some of the other places? According to their website,
We feature hearty bowls that are complete meals in themselves featuring greens, grains and bone broths. All of our ingredients are free of GMO's, trans fats, artificial colors, sweeteners and other artificial additives. Our chicken and steak are sustainably raised, and never ever given antibiotics or hormones. We buy local when and where we can, in fact, check out our "local" wall to see what's in season around us.
The best way to eat healthy is to eat clean. Basically, that means eating food as it was meant to be eaten, in it's simplest form. Not only do they not use processed food, but they pride themselves on hiring talented, local people, to prepare and cook these foods. They hire the best, and pay them well so that they are using their skills as opposed to following instructions on a bag, or box.
Some of the menu items include custom greens, or salad bowl options. They also offer bone broth soups, an assortment of grain bowl options, and a healthy kid's menu too. For those times you need a quick lunch, or don't feel like cooking at home you can take comfort in knowing you can feed your family a quality meal by taking them to CoreLife Eatery. They are located on Commercial Drive near Toys R' Us and Rockin' Jump. The doors to a healthy lifestyle open soon!
---
MORE: Easy Trick to Roast Red Peppers at Home