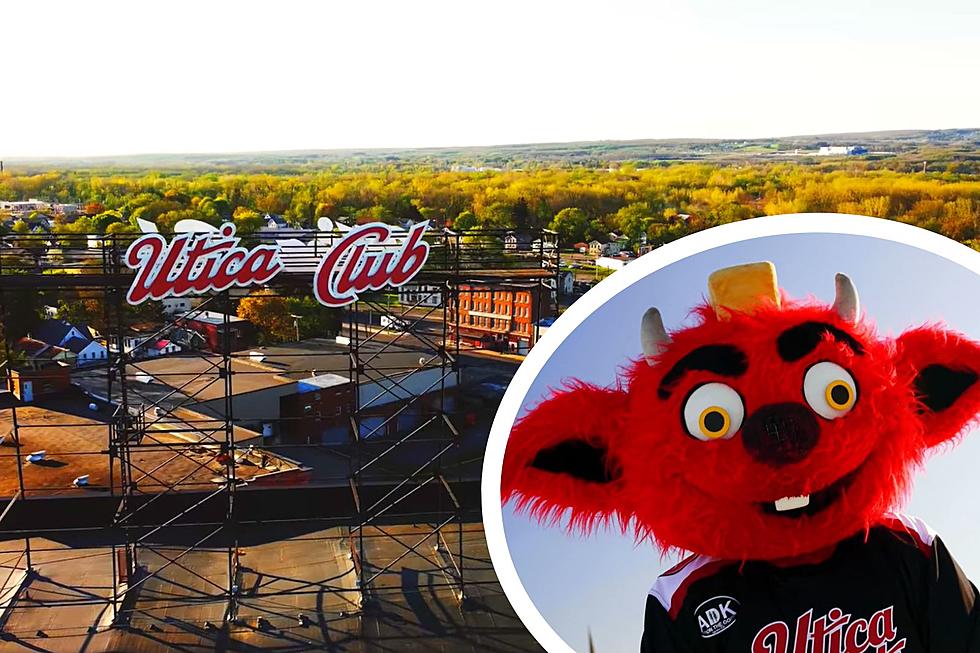 Comets Reveal Newest Jerseys, Paying Special Tribute to This Utica Staple
Credit - Utica Comets
There's no better way to show your Utica pride than with one of these new jerseys.
The Utica Comets are getting ready for a big rivalry game on Saturday, February 18th against the Syracuse Crunch. These games always showcase our Utica Pride, with a packed Adirondack Bank Center, everyone wearing red, and UC as far as the eye can see.
As a treat, the Comets have decided to unveil their new jerseys, highlighting their own Utica Pride.
Look at the Details!
Not only did their video showcase all of what we love in Utica, but so did the jerseys. The sweaters are Black & Red, different than their typical White & Red for home games. We all know that is going to POP on the ice.
One of my favorite things has to be the tribute to Utica Club. You can see on the shoulder there's a patch of Schultz and Dooley, which have to be one of the biggest staples of the company and Utica itself.
Not only that, but the "Utica Comets" font also is the same as Utica Club. It's really the little things that make these jerseys so cool.
Can We Buy One?
The question I'm sure we're all asking ourselves. The unfortunate answer, not yet.
According to their website, there doesn't appear to be any option for the new Black & Red jerseys. That's not to say they won't be available come gameday in the store, but as for right now you won't be able to preorder online.
If you haven't gotten your tickets yet, do it now before they sell out! Get ready to pack the rink and show your home team pride as the Comets take on the Crunch. Puck drop is at 7:00pm.
Where Did The Utica Comets Mascot Audie Go?
Where did the Utica Comets mascot Audie go? The Utica Comets addressed what happened
on Facebook
.
Utica Comets Deliver Turkeys To Rescue Mission Of Utica
The Utica Comets delivered 250 turkeys to the Rescue Mission of Utica ahead of Thanksgiving Day, The turkeys were purchased by the Save of the Day Foundation. The turkey delivery is in its eighth year..
What Does New York's 'Abandoned' Hockey Arena Look Like Now?
It's been almost a year since the New York Islanders played at Nassau Coliseum, and here are photos of what the "abandoned" arena looks like in present day.
Top 19 Places You'll Most Likely Be Pulled Over In Central New York
Some of us are born with heavy feet, meaning we like to speed in Central New York more than others. Where are you most likely to be pulled over in Central New York? Here's the Top 19 places.
The Most Gigantic Malls In New York State
Here are the biggest shopping malls in New York State where you can shop 'til you drop.