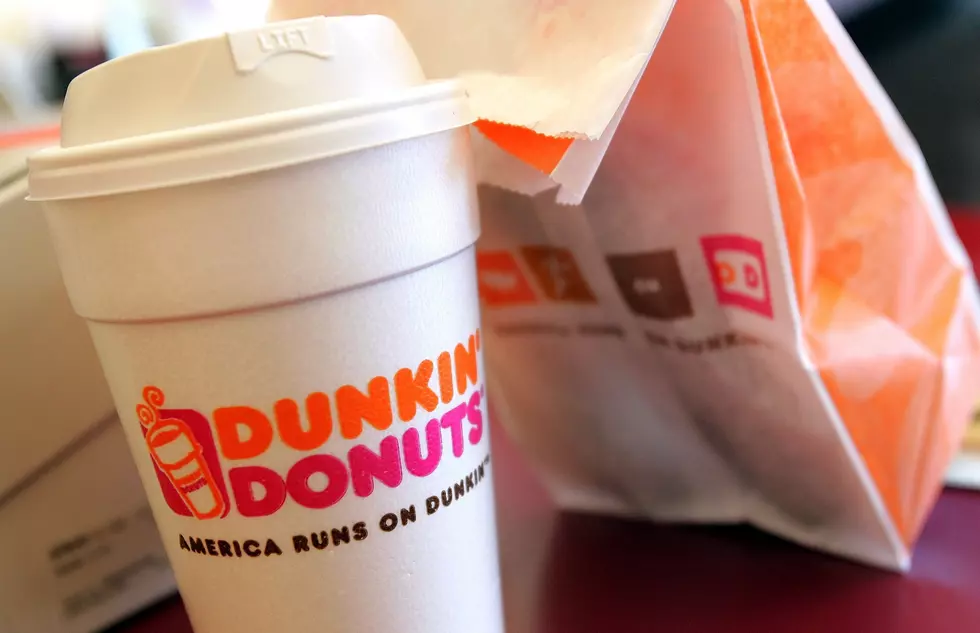 Dunkin' Eliminating Foam Cups
Getty Images
Dunkin' is implementing changes that will soon impact every customer across the country.
In February 2018, then Dunkin' Donuts announced plans to eliminate foam cups worldwide by 2020. The foam phaseout is now underway in parts of the country, CNN reports.
Dunkin' says all of New England, much of the Midwest and California have already made the change as the restaurant chain famous for its coffee and donuts is officially making the transition to new double-walled paper cups.
"Some relationships just aren't sustainable, like ours with foam cups," Dunkin' announced on Twitter, calling it a #DoubleCupBreakup.
CNN reports many people would double up on cups because the heat coming from the foam cups made them too hot to handle.
The new cups are made with paperboard and certified by the Sustainable Forestry Initiative, according to Dunkin'. The move adds to Dunkin' Donuts' earlier commitments in the U.S. to have 80% of fiber-based consumer-facing packaging certified to the Sustainable Forestry Initiative, officials say.