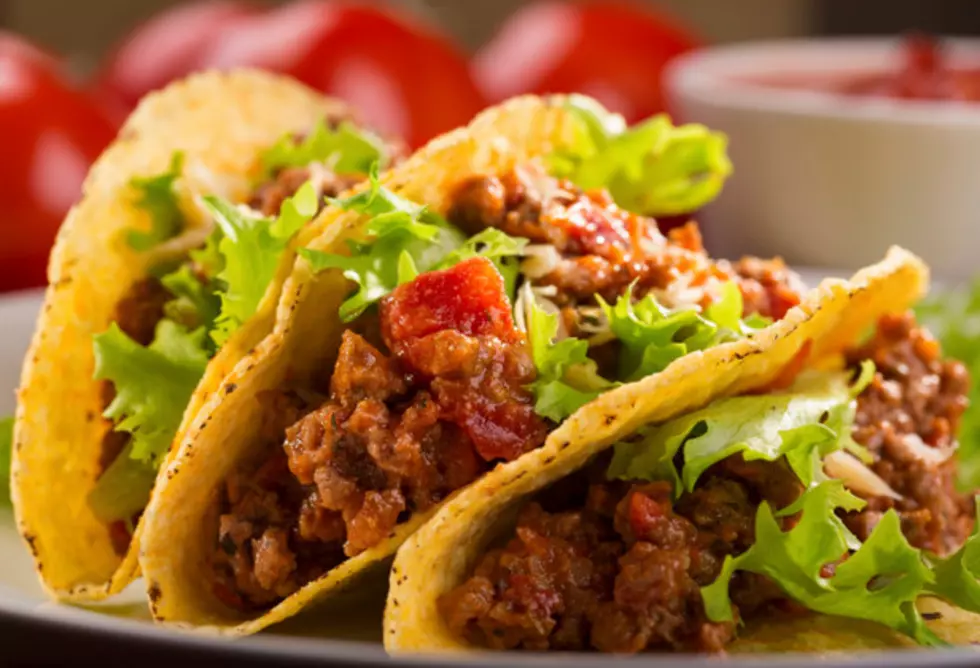 Central New York's Taco Trail
Nikolay Trubnikov/Thinkstock
Some people like going on wine trails, others beer trails. In honor of Cinco De Mayo, Central New Yorker's should take a trip on the Taco Trail.
We divided Central New York's taco trail up into different days of the week. Here's what we came up with:
MOE MONDAYS
With three different locations in Central New York, kick of your week at Moe's with Moe Monday's. In Utica on Moe Monday, enjoy any chicken, ground beef, and tofu burrito with chips, salsa and drink for $6.99.
TACO TUESDAY
Spend your Taco Tuesday's at Casa Too Mucha in New Hartford. You can score 4 tacos for $6.95. Often they are voted as one of the best Tex-mex eateries in the area.
WEDNESDAY TACO WADDLE
TEX MEX THURSDAYS
FISH TACO FRIDAY
Maybe you've always had fish on Friday's growing up. Take a trip to downtown Utica and enjoy fish tacos from Ocean Blue.
---
BONUS VIDEO