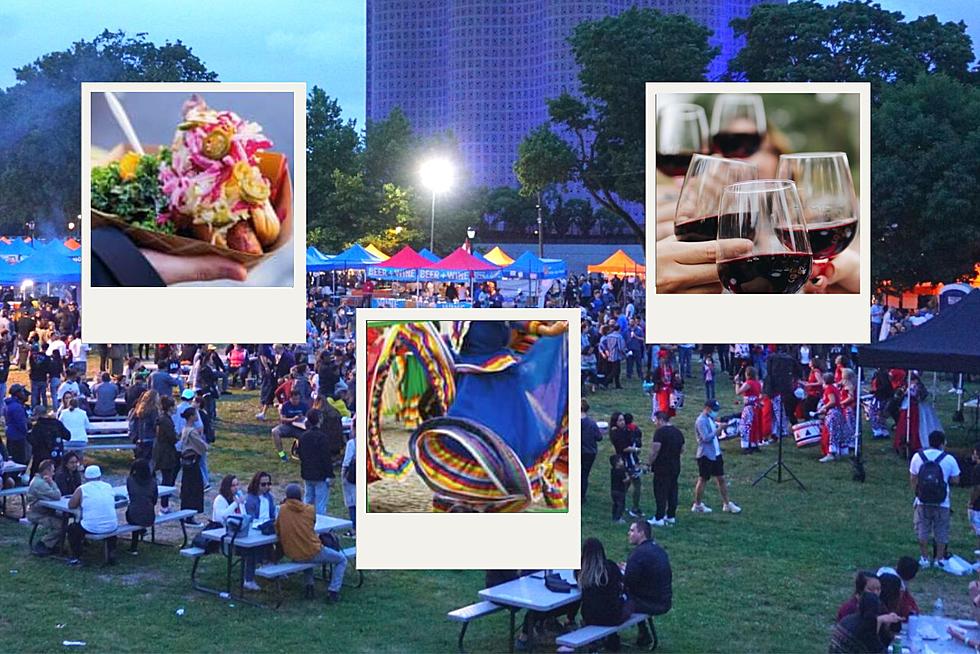 3 New York Food Festivals Among Top 10 in the Country
Credit - Taste of Buffalo/Taste of Syracuse/Queens Night Market via Facebook
Three of the 10 best food festivals can be found in New York State.
New York is full of diverse cultures and plenty of ethnic food. From the big city to small towns, there's food, art, and music that takes you on a trip around the world without even leaving your backyard.
USA Today ranked the top 10 food festivals that highlight the cuisine of cities across the United States. Three are in New York, including the best of the best.
#8 International Taste Festival - Syracuse, New York
The International Taste Festival is held at the New York State Fairgrounds in Syracuse, New York.
It's a great place to sample homegrown favorites as well as food from around the globe, all for a reasonable price. Live entertainment and a 5K/10K race add to the fun.
2023 marked just the second year for the festival. After getting national recognition, I'm sure it'll be around for many years to come.
#2 Queens Night Market - Queens, New York
The Queens International Night Market is a large open-air night market with nearly 100 vendors selling everything from tasty food to local art. It's all to celebrate the rich cultural diversity and heritage of New York City and the Queens borough.
Sample mouthwatering morsels from vendors selling Haitian, Korean, Trinidadian, Brazilian, Romanian, Bangladeshi, Burmese, West African, Filipino, and Jamaican food, all with wallet-friendly prices.
#1 Taste of Buffalo - Buffalo, New York
Western New York is home to the best food festival in the country. Taste of Buffalo celebrates its 40th anniversary this year on July 8th & 9th, showcasing the best food trucks and restaurants in the area. Enjoy regional specialties like beef on a weck, sponge candy, and of course Buffalo wings. Pair it with wines from New York State vineyards.
The event raises scholarship money for college-bound students who are committed to studying hospitality and culinary arts.
Taste of Buffalo was also recognized among the best food and wine festivals in 2022.
See all the best city food festivals for 2023 at 10best.com.
21 Of The Most Famous Foods Created In New York