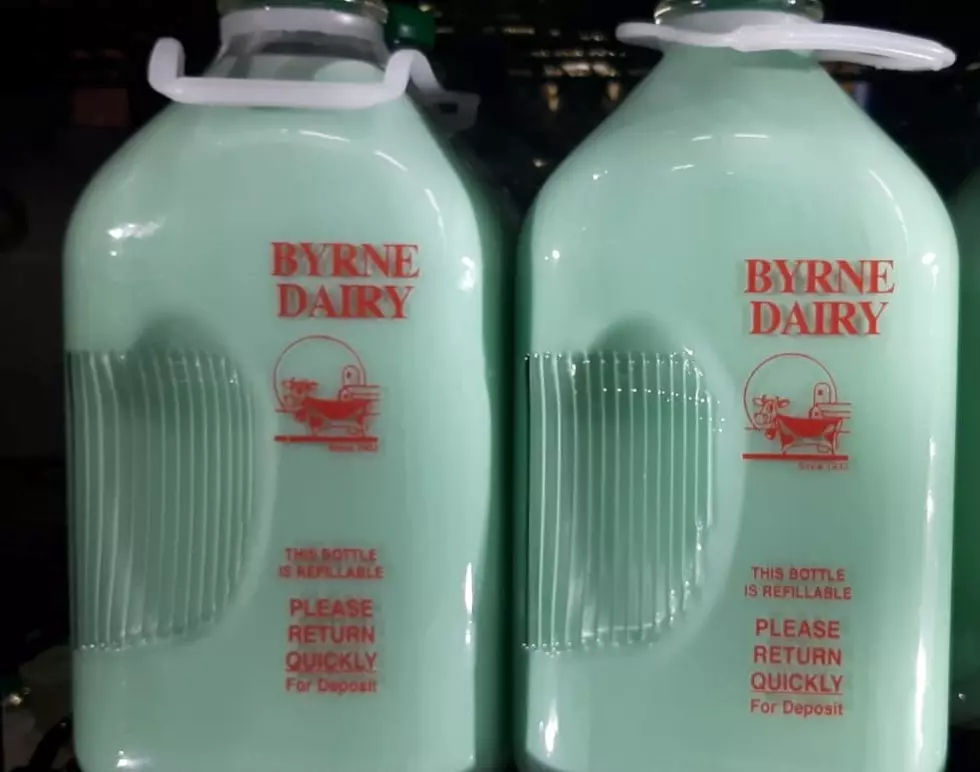 Buffalo Cooperative Buying Byrne Dairy Bottling Plant in Syracuse
TSM
Upstate Niagra, one of the largest dairy cooperatives in the U.S. is buying Byrne Dairy's bottling plant in Syracuse. They will also take over the operation that delivers milk to stores.
The story 1st reported by Syracuse.com, says the new company expects to retain nearly all of the current 250 employees at the plant. Upstate Niagra will continue to bottle milk under the Byrne Dairy name from the same Central New York Farms. The sale does not include any Bryne Dairy stores or other plants in CNY.
Upstate Niagara is a farmer-owned cooperative started in 1971. You have probably heard of at least some of their current brands:
Upstate Farms
Valley Farms
Bison Sour Cream and Dips
Milk For Life
Intense Milk
The sale is expected to be finalized by December 1. Read more about Upstate Niagra on their website and read more on the sale at Syracuse.com.