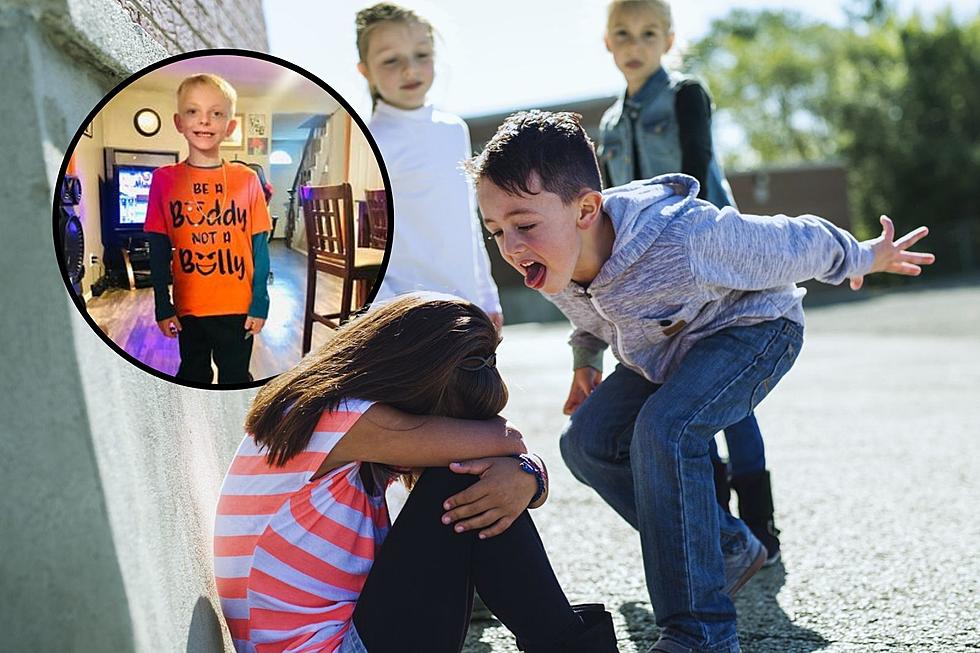 Sick of Bullying? Central New York Mom Creates Answer for Kids Like Hers
Credit - Jessica Russell, LSOphoto
There's nothing worse in school than a bully. But good news for the victims, they now have a solution.
Let's End Bullying
It's something that many kids go through growing up, even though that shouldn't be the case at all. Jessica Russell couldn't agree more with this.
Her son is a 3rd Grader at Gansevoort Elementary in Rome, New York. This past year has been nothing short of a "nightmare" for her son, dealing with what seems like endless bullying at school. School is hard enough for many kids, but getting laughed at every day makes it even worse.
She's reached out to the school principal and superintendent multiple times, but she still felt like her worries weren't being answered. To Rome's credit, they would jump in quickly to investigate and correct the situation... but no long lasting action was taken.
Jessica has received so many stories from other parents and says they are absolutely heart breaking. She knew something had to be done.
I feel that if us parents rise together and speak up, we will be heard and can make change.
And through her determination and love, she has found a way to make a difference and take matters into her own hands.
Buddies Only!
Jessica has proudly created a group for other children in the Rome City School District who are also victims of bullying. The group is in a controlled setting, allowing for students to build confidence and make friends with other kids who are facing exactly what they're going through.
Buddies Only! is sponsored by the Rome City School District and held in the Rome YMCA, with special thanks to Director Bruce Hairston. If your child is being bullied in school, this is the solution you've been looking for.
The group is open to any student in the RCSD school district in grades K-6, along with one parent or guardian per family. They will meet every Thursday from 6:00-7:15pm for 8 consecutive weeks.
Not only will your child make new friends, but the group is completely FREE. Refreshments will be provided, all you have to do is register ahead of time.
Where Do We Sign Up?
If your child is interesting in joining Buddies Only!, you can easily register by calling 315-336-3500 or visiting YMCA's website.
37 Heartwarming Acts of Kindness to Restore Your Faith in Humanity
Here are 35 heartwarming acts of kindness from Central New York angels that'll restore your faith in humanity.
Inside Abandoned Herkimer Elementary School
Take a step back in time inside an abandoned school in Herkimer, New York where desks and memories are littered with decay.
70 Stunning Country Living Photos To Prove There's More to New York than NYC
There's so much more to New York than just the Big Apple. From mountains and rivers to waterfalls and miles of wide-open spaces. Here are 70 picture-perfect country living moments to prove it.
Check Out the NYS DEC's 2022 Outdoor Photo Contest Winners
The NYS Department of Environmental Conservation (DEC) and State Parks & Historic Sites have announced the winners of their 2022 Outdoor Photo Contest. After receiving 6,032 submissions, they've narrowed it down to 7.
The grand prize is a $1,000 REI gift card, one 4-person tent, a 2023 Empire Pass, and a $250 NY Camping gift card. Each of the six category winners get a $250 REI gift card, a 2023 Empire Pass, and a $100 NY camping gift card.