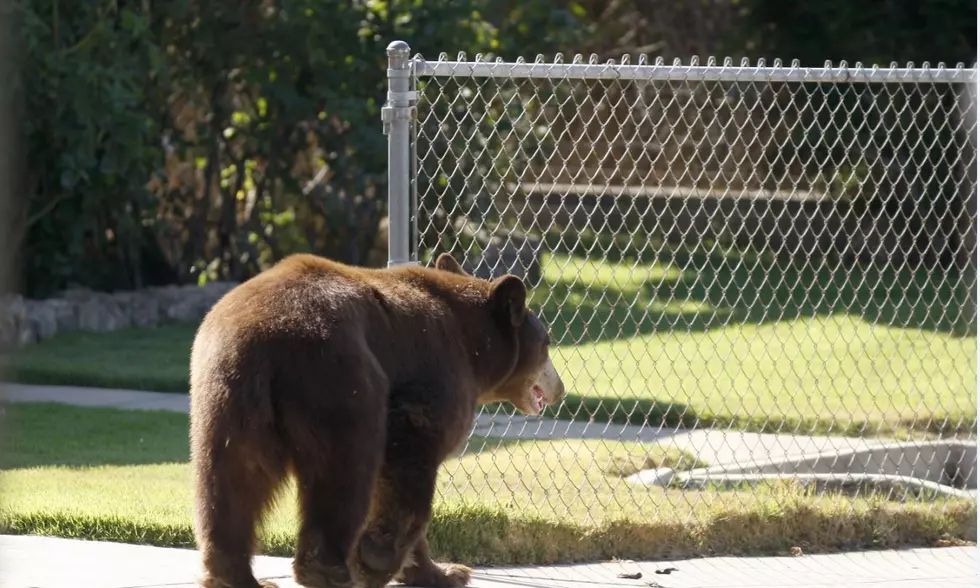 Bear Put Down After Refusing to Leave Old Forge Home
James Rondenelli
You don't have to be a PETA member to feel saddened by the euthanizing of a bear. A DEC officer was left with few options after the animal wouldn't leave an Old Forge home.
The story first reported by The Adirondack Express, says the bear entered the home through an open garage door and made it's way to the 2nd floor of the home. When officers arrived at the scene, the bear became aggressive and wouldn't leave. Officers then euthanized the animal.
The DEC says trying to relocate bears rarely works, they've been known to travel 100 miles or more to return to their home ground. And once a bear becomes comfortable intermingling with humans in one location, it will continue to do so in a new area.
If the thought of coming home to find a bear in the house frightens you as much as it does me, I'd suggest becoming familiar with the DEC's Black Bear Response Manual.