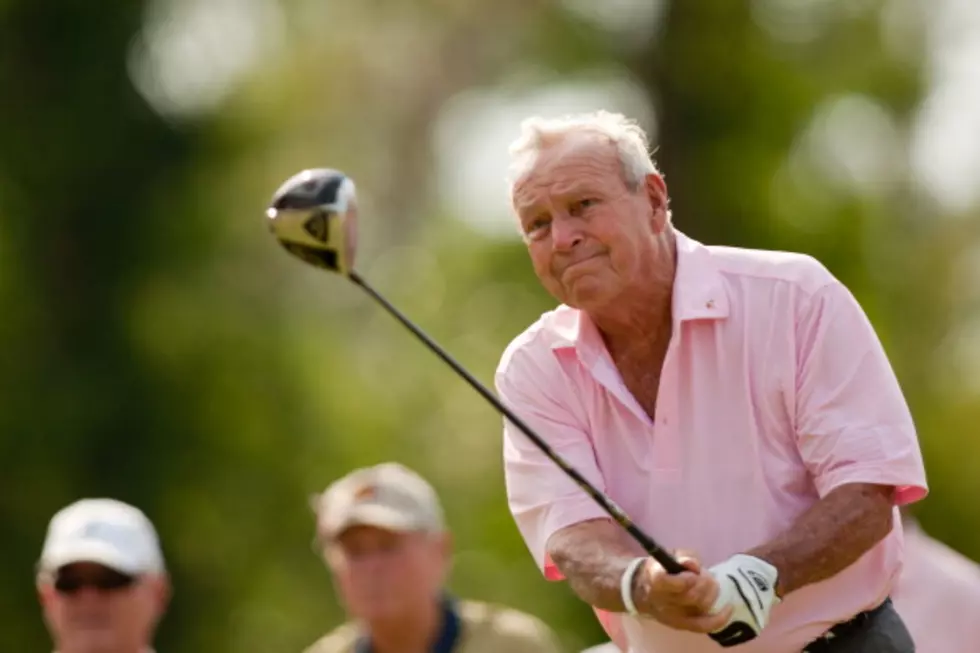 Arnold Palmer 83 Years Old Today
Darren Carroll/Getty Images
Long before Tiger Woods and Phil Mickelson were wining golf tournaments,  a superstar emerged on the PGA tour who dominated the late 1950s and '60s...Arnold Palmer. Palmer was a fan favorite, and while he faced head-head competition with the "Golden Bear" Jack Nicklaus and Gary Player, it was Palmer who had legions of followers referred to as "Arnie's Army".
Arnold Palmer won just about every tournament there was and always with a flair for the fans in the gallery . On a personal note...my wife's uncle, the late Ted Kroll was on the PGA tour in the 1950s and 60s, and won numerous tournaments. He played with both Palmer and Nicklaus and told me once that Jack Nicklaus was a great golfer, but Arnold Palmer was a true champion.
Here's a fascinating brief video about Arnold Palmer's career, narrated by Jim McKay.