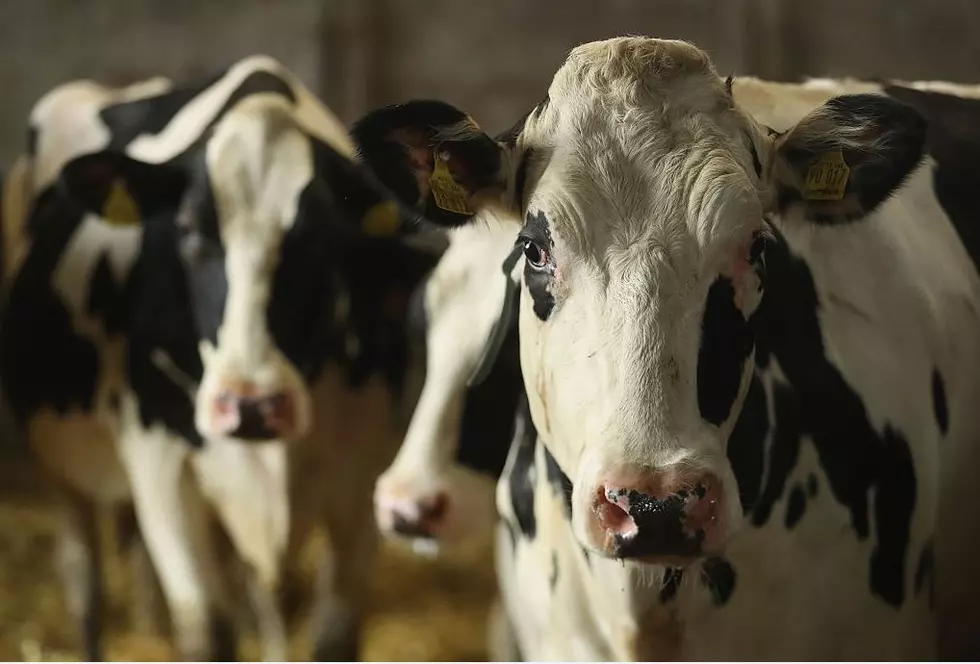 Animal Cruelty Probe After 2 Dozen Dead Cows Found on Otsego County Farm
Photo Credit - Sean Gallup, Getty Images
An animal cruelty investigation is underway after 2 dozen dead cows were discovered on an Otsego County farm.
Sheriff Richard Devlin says the Sheriff's Office along with the Susquehanna SPCA is investigating the situation in the Town of Maryland where deputies located approximately two dozen dead cattle in a barn and another 30 head in poor condition Tuesday, May 28th.
Deputies loaded seized animals into a trailer to take them to a safer home.