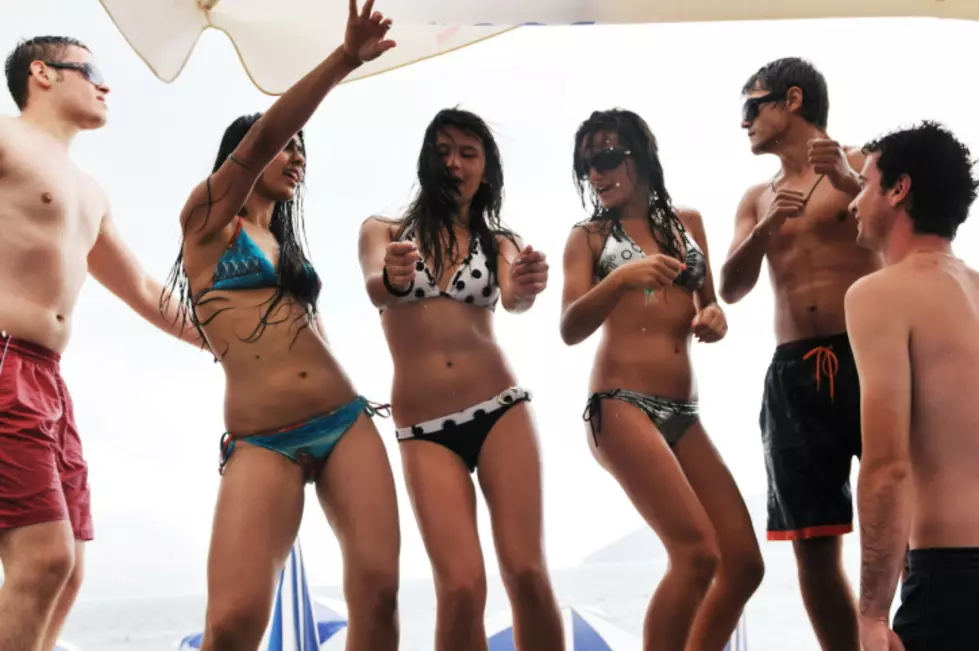 5 Approved Drinks For Sylvan Beach
Benis Arapovic/ThinkStock/TSM
This summer, the Sylvan Beach no-alcohol policy will be fully enforced. That means all coolers will be searched before you can enter the beach. What type of drinks are safe to bring to your beach party?
1) Water Shots
Who doesn't love a nice shot glass full of water? You can also make these water shots with Jello and have Water/Jello Shots! Make it into a game! Have a power hour, where every minute for a hour you take a shot of water. By the end of 60 minutes you'll be so hydrated, you might not know what to do next.
2) Water In Cans
You can buy water in six packs, twelve packs, and even a thirty rack. Drinking from the can sometimes can make you seem fancier than drinking water from a glass bottle. Just wait for the mountains to turn blue, then you know your water is the perfect temperature for consumption.
3) Water n Juice
Besides working for Big Frog, one of my hobbies is discovering classic 90s music. One artist I just discovered was Snoop Kitty Cat. One of Snoop Cat's hot tracks of the early nineties dealt with mixing water and juice. Bottoms up! You could turn your water into ice, then have one heck of a party with that juice.
4) Mixed Water
During the summer, you may go to plenty of parties with mixed water drinks. People love to mix water with lemons, cranberry, grapes, water, melon, and other fruits. Just be cautious of how much water drinks you have. You may start to feel it after an hour or two.
5) Water and Coke
One great summer time boat favorite is the classic water and coke. You add a splash of water to your coke. It's that simple! Just be careful how much water you mix with the coke. If you find yourself drinking too much water, and not enough coke, you may need to cut yourself off. You may also find yourself feeling a little sick on the way home, and might have to empty your bladder.
SERIOUSLY THOUGH
In all seriousness, this list is a joke. What's not a joke is the fact this policy will be enforced this summer. If you somehow get alcohol on the beach and you're caught you will be given an open container ticket or worse
---
BONUS VIDEO