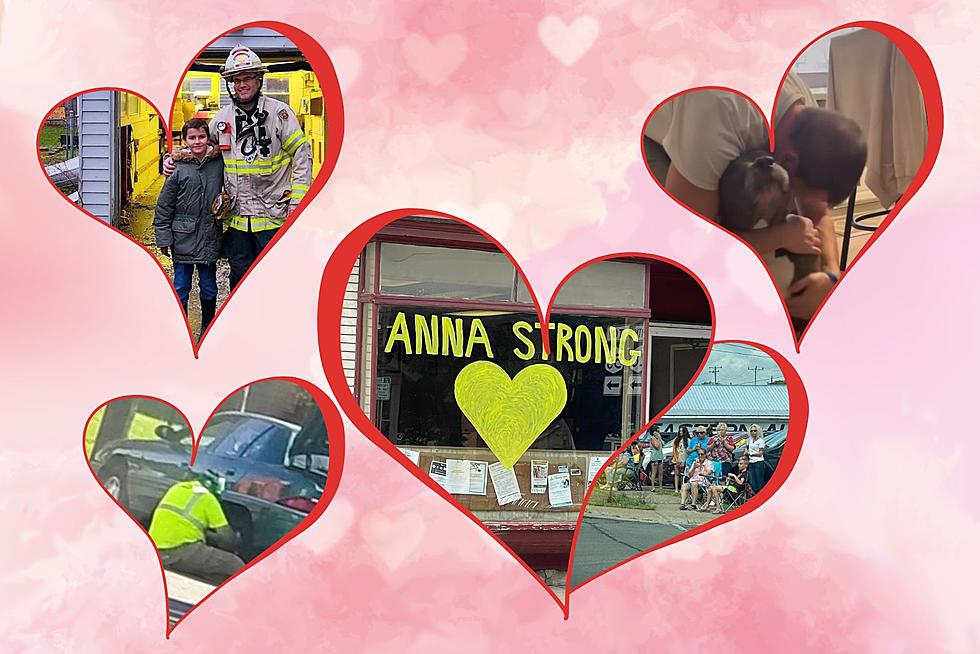 37 Random Acts of Kindness in CNY To Restore Your Faith in Humanity
Credit - Heather Judd/Willowvale Fire Company/Herkimer Humane Society/Village of Depew, NY
Central New York is full of heart. We've said it before and we'll say it again, this area is home to people with the biggest hearts. No matter what the cause or how big the ask is, good Samaritans everywhere are willing to pitch in and help. And never ask for anything in return.
There were small gestures that went a long way. Like the farmer who helped fulfill a man's lifelong dream to ride in a chopper. Or the two teen boys who helped an elderly woman change her tire.
There were also moments that touched your heart. From the hundreds of people who lined the streets of Ilion for Anna's Last Ride to the foster family who opened their home to Miracle, the dog abandoned in the freezing cold.
February 17 is Random Acts of Kindness Day. Although it should be something we strive for every day. It could be something as simple as holding a door or just sharing a smile with a stranger.
We've put together 37 of the most heartwarming acts of kindness that'll restore your faith in humanity.
37 Heartwarming Acts of Kindness to Restore Your Faith in Humanity
Here are 35 heartwarming acts of kindness from Central New York angels that'll restore your faith in humanity.
Best Christmas Displays in Central New York
Step aside Clark Griswold. There's a number of homes in New York that could give you a run for your money.
17 of Best Elf on Shelf Shots in CNY
Central New Yorkers can be very creative when it comes to their Elf on the Shelf. Check out the best of the best
What's New in 2022? New Laws Taking Effect in New York
What's new in 2022? Several new laws take effect in New York to start the new year.