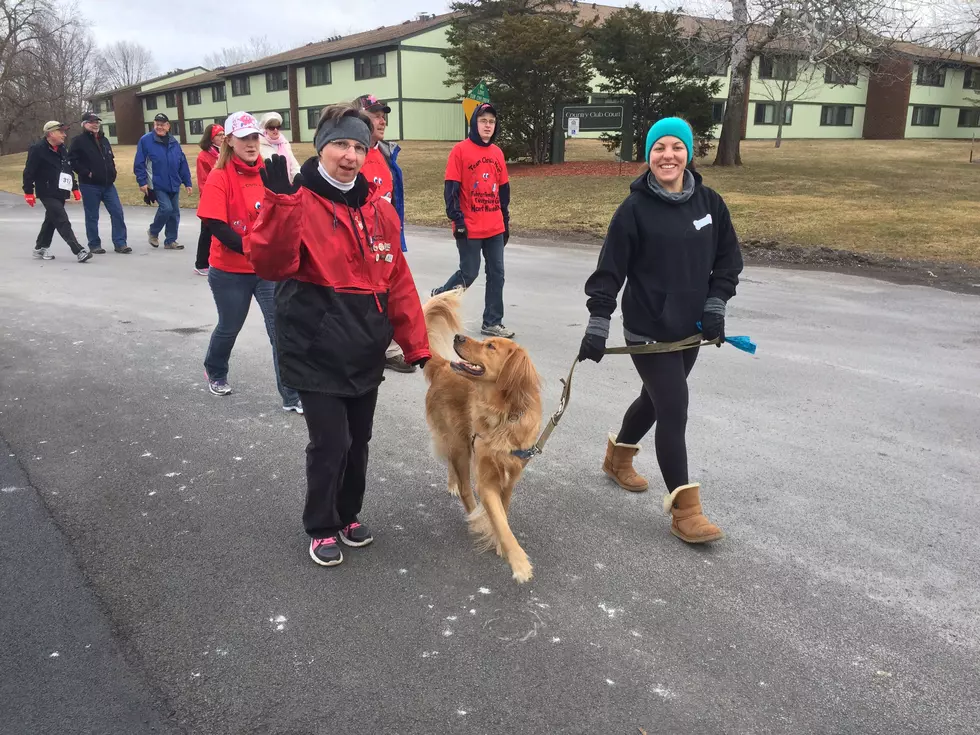 2017 Heart Run And Walk Park And Ride Services
Naomi Lynn/TSM
Remember, event parking this weekend for America's Greatest Heart Run and Walk is limited at Utica College. However, you don't have to stress about parking there. Birnie Bus is offering Park and Ride services throughout the entire weekend. Here's a schedule of those services.
March 3- Registration Expo
9am-7pm- You will find Park and Ride services at the Ramada located at 141 New Hartford Street, New Hartford. Also, you will find these services at the former MetLife Building located at 125 Business Park Drive in Utica.
March 4- Heart Run/Walk
6am-1:30pm. There will be several locations offering this service including Donovan Middle School (1701NoyesAve, Utica), Utica National Insurance Group (180 Genesee Street, New Hartford), and Sangertown Mall (at thepParking lot between JCPenney's & Dick's Sporting Goods and upper parking lot facing Seneca Turnpike)
---
BONUS VIDEO