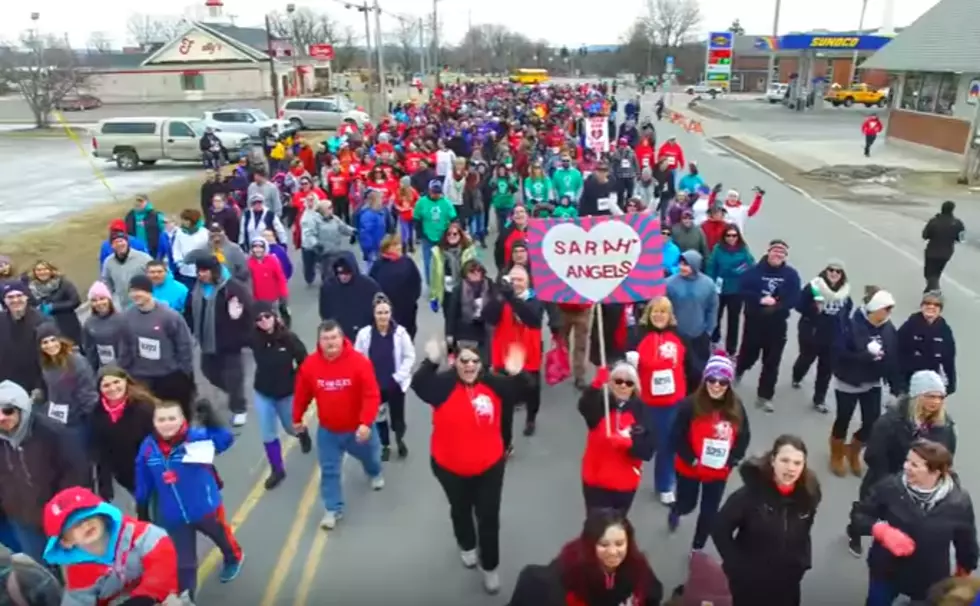 Road Closures For 2017 America's Greatest Heart Run And Walk
polska344 via YouTube
This weekend is the 2017 Heart Run and Walk here in Utica. When do roads and ramps close for the event? Here's a full schedule of events:
The following State Routes will be closed from 7AM to 1PM:
-Route 12 north and southbound ramps to French Road.
-Route 49 east and westbound ramps to Route 291.
-Route 291 from Stittville to Route 69.
-Burrstone Road between Upton Ave and Main Street, New York Mills.
NYSDOT and local law enforcement urge motorists to be alert and use caution when traveling through the area during this event and to pay attention to all traffic signals, signs, and electronic variable message signs. Also, pay attention to the people participating.
7:30AM- 30K Run starts at Van's Tavern, Barneveld
8:00AM- 13.1 Have a Heart Half Marathon starts at General William Floyd Elementary School, Holland Patent
9:20AM- 3-mile & 5-mile Runs Starts at Utica College, Champlin Ave., Utica
10:30AM- 3-mile & 5-mile Walks starts at Utica College, Champlin Ave., Utica
---
BONUS VIDEO