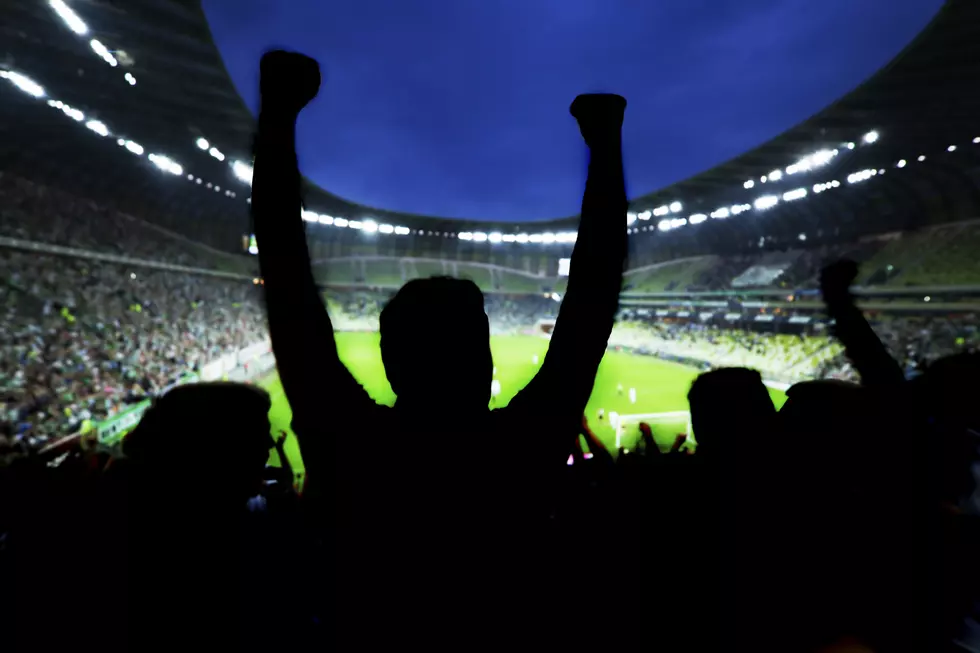 2016 NFL Schedule For Christmas Eve, Christmas Day Released
NiseriN/ThinkStock/TSM
This Christmas, Santa isn't only bringing a bundle of toys. Old Saint Nick is packing a full weekend of NFL Football. Here's a look at the schedule for Christmas Eve and Christmas Day so you know when your favorite teams will be playing. 
Christmas happens to fall in Week 16 of the NFL season. Here's a look at that complete week thanks to FFToday. All times are EST:
Thu Dec 22

8:25 pm: New York Giants vs Philadelphia Eagles

Sat Dec 24

1:00 pm: Atlanta Falcons vs Carolina Panthers
1:00 pm Miami Dolphins vs Buffalo Bills
1:00 pm Minnesota Vikings vs Green Bay Packers
1:00 pm New York Jets vs New England Patriots
1:00 pm San Diego Chargers vs Cleveland Browns
1:00 pm Tampa Bay Buccaneers vs New Orleans Saints
1:00 pm Tennessee Titans vs Jacksonville Jaguars
1:00 pm Washington Redskins vs Chicago Bears
4:05 pm Indianapolis Colts vs Oakland Raiders
4:25 pm Arizona Cardinals vs Seattle Seahawks
4:25 pm San Francisco 49ers vs Los Angeles Rams
8:25 pm Cincinnati Bengals vs Houston Texans
Sun Dec 25

4:30 pm Baltimore Ravens vs Pittsburgh Steelers
8:30 pm Denver Broncos vs Kansas City Chiefs
Mon Dec 26 8:30 pm

Detroit Lions vs Dallas Cowboys
***Please note the format above is Away Team vs Home Team. 
So be sure to plan your holiday parties around your favorite teams games!
---
BONUS VIDEO- Arm Wrestling at the Guys Expo