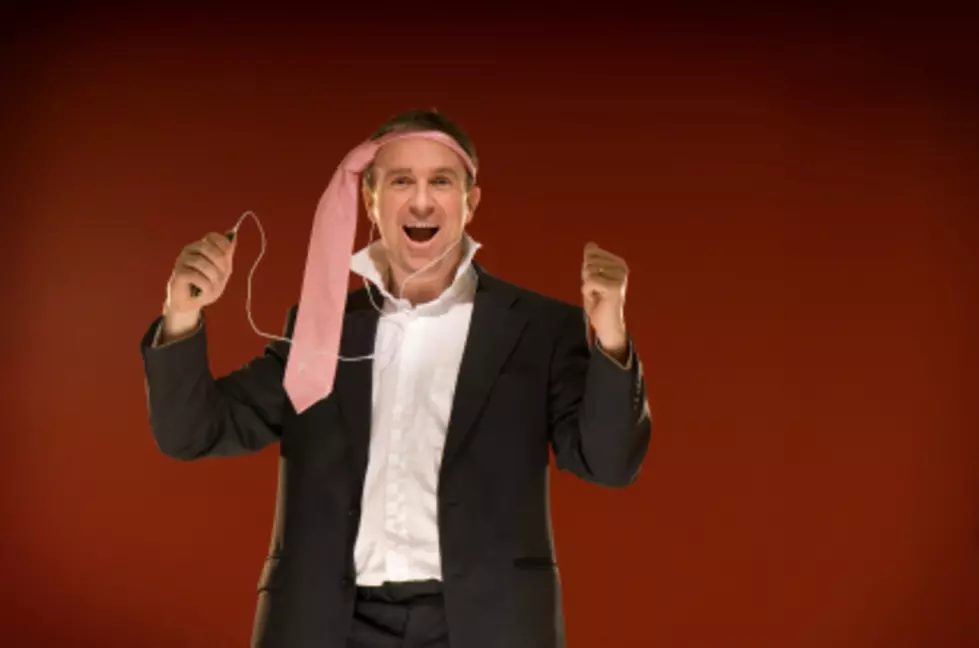 10 of the Best Excuses for Central New Yorkers to Get Out of Work Early on Friday
ThinkStock
With Memorial Day Weekend just a few days away, getting to the end of the week is going to be pretty tough. What if we could make that weekend come a little faster?
Motivation to get through this work-week has been pretty much nonexistent, right?
It's okay, we completely understand. Memorial Day weekend is almost here. It's the unofficial start of summer. It's only normal to be a little... distracted.
We want to help. What if you could cut down your workday on Friday, so your weekend can start a few hours earlier? We can't make any guarantees, but you could try a one-of-a-kind, only in Central New York, 'interesting' excuse. Maybe like one of these Top 10:
1. "I promised to sing with Rainbow outside of Price Chopper at 1pm. I can't let him down, he was really looking forward to doing a duet."
2. "They're doing more work on the Arterial and my exit will be closed after noon."
3. "I have a reservation at The Tailor and the Cook - It's the only reservation I could make, and it's for Friday at 12:15pm."
4. "My son (or daughter) got into a fight at school about what place has the best chicken riggies, and now I have to go pick him up. I know you understand."
5. "I had lunch at the Celtic Harp - And I had a cold one... Or a few. I dugn't thhnk I'm cappable of wrkkinng for tthe resht of the dehy."
6. "I have a charity run at noon. I'm sorry, I wouldn't have volunteered, but it was either this or I would have to help out at a camp for an entire week. You know how these things are - You gotta be a part of something."
7. "They asked me to be an extra in 'Murder Hill.' If I want the part I have to be there now! I could even put in a good word for our company while I'm there... Just saying."
8. "I'm sorry, but I've been asked to meet with Mayor Palmieri on some important, classified business."
And finally -
Sometimes less is more...
10. "I have to leave. It's an emergency. I'll talk to you about it later."
***Use these excuses at your own risk.
And Good Luck!
---