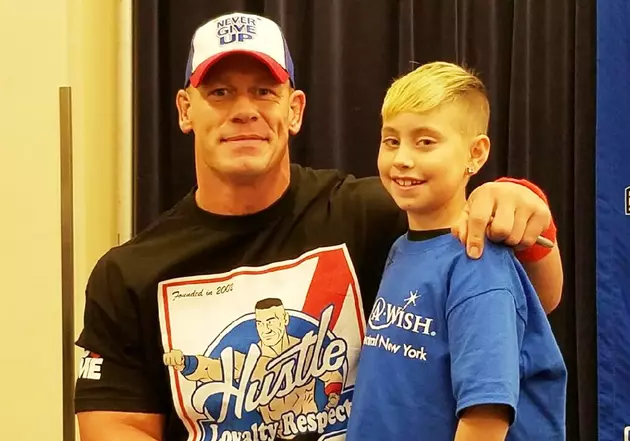 WWE Star John Cena Grants Boonville Boy's Wish
Make-A-Wish CNY
The Central New York Make-A-Wish Foundation gave a Boonville boy the surprise of a lifetime. 8-year-old Dillan Burr is an enormous fan of all things WWE, especially John Cena.
Burr suffers from cystic fibrosis, and when he was given the opportunity to make a wish through the local Make-A-Wish Foundation, he wanted one thing, and one thing only. So, last month Dillan and his family traveled to Madison Square Garden in New York City to attend the WWE Holiday tour. Before the show Burr went back stage to meet his all-time favorite celebrity, and pose for some photos. When asked what it was like to meet John Cena he smiled wide and said simply, "It was awesome!"
John Cena alone has granted over 500 wishes. The WWE is one of the biggest organizations to partner with the Make-A-Wish Foundation. To learn more about the relationship, or to support the local Make-A-Wish you can visit their website at www.cny.wish.org or call (315) 475-WISH (9474). Donations and volunteers are always appreciated.
---
BONUS VIDEO