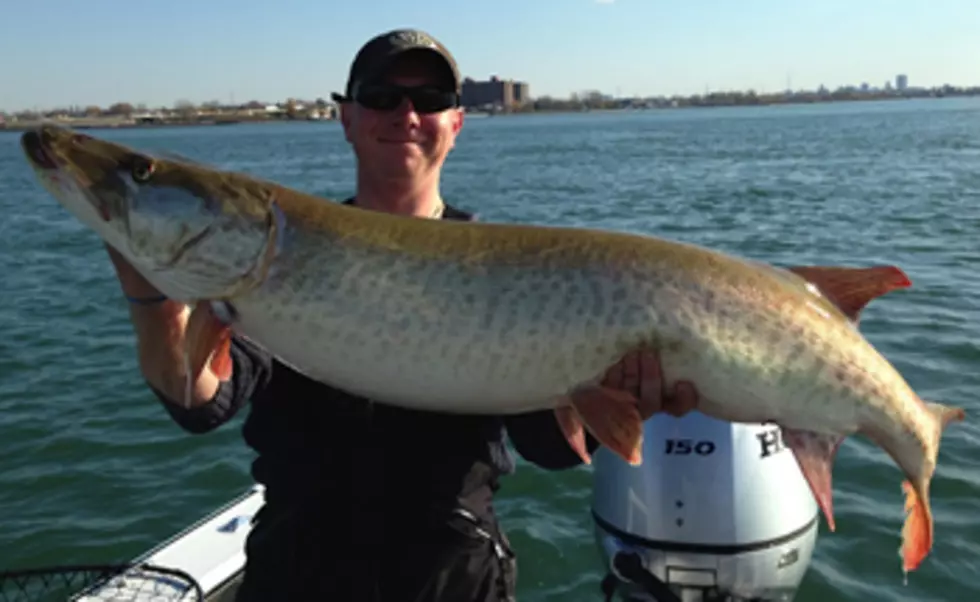 World Record Muskie Spotted in St Lawrence River
DEC.gov
It's not the one that got away, at least not yet. An Upstate New York Fishing Guide says he has spotted the World Record Muskie and he has the video for proof.
Captain Bob Walters with Water Wolf Charters in Clayton told Upstate New York.com he spotted a 70 inch Muskie on one of his chartered fishing trips. It's big enough to break the long-standing World Record of 60 some inches set in 1949. We don't have to just take Walters' word for it either.
Walters uses cameras on a couple of his lines when they are in the water. One of them captured the huge Muskie striking at one of his lures. He estimates the fish to be at least 70," which would shatter the current record. Give the video below a watch and see what you think. It's a big 'un, but is it a 70 incher? Here's more on the story.