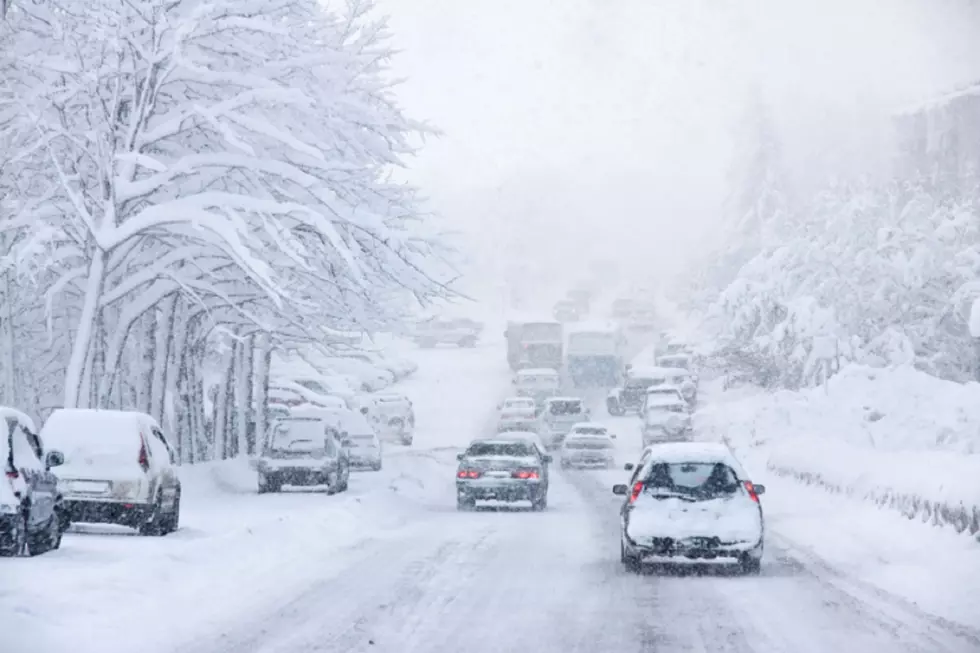 Winter Weather Advisory With Snow and Ice Coming To Central New York Tonight
Irina Igumnova/ThinkStock
Afternoon rain showers will change to snow and some ice tonight as temperatures fall into the low 30's. Gusty winds up to 35 m.p.h. will create blowing and drifting snow and with any icing could cause power outages with downed line and tree limbs. Here's the official advisory:
...WINTER WEATHER ADVISORY REMAINS IN EFFECT FROM 7 PM THIS EVENING TO 1 PM EST SUNDAY...
* WHAT... Snow expected. Total snow accumulations of 3 to 7
inches and ice accumulations of a light glaze. Winds gusting as high as 35 mph.
* WHERE... northern Oneida County with the heaviest snow accumulations north of a line from Camden to Remsen.
* WHEN... From 7 PM this evening to 1 PM Sunday.
Most of CNY can expect 1 to 3 inches tonight and another 1 to 3 tomorrow. Another system brings more snow and ice Monday and Tuesday. Get the latest forecasts and radar on our weather page or on the Big Frog 104 App.
---