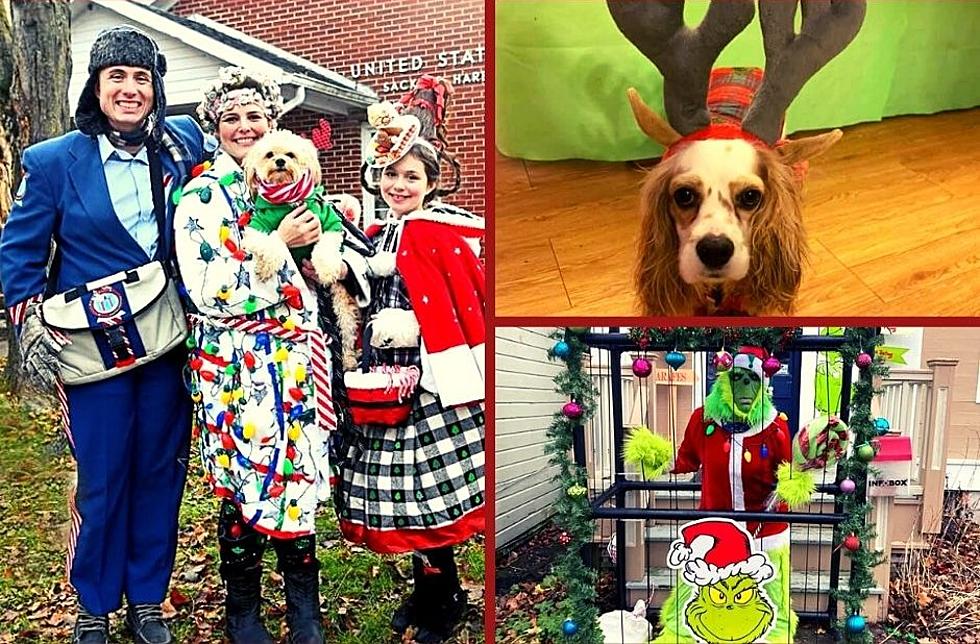 Grinch Can't Steal Christmas in New York Town! Whoville in the Harbor is Still Going Down
Credit - Whoville in the Harbor
The Grinch won't steal Christmas in one Upstate New York town. Whoville in the Harbor is still going down.
A sprinkle of Whoville will come to an old Sackets town.
But safety comes first so there's no gathering around.
No games, no crafts, no inside tasks.
Please remember to bring your best Christmas mask.
There will be Christmas fun up and down the street
With Santa Claus, the Grinch, and plenty of treats.
Grinch Can't Steal Christmas in New York Town! Whoville in the Harbor is Still Going Down
COVID may cut back activities at Whoville in the Harbor for 2021 but there's still plenty to do for lots of Christmas fun.
11 Christmas Towns in New York to Get You in the Holiday Spirit
New York City may be home to the Rockefeller Christmas tree but there are several small towns and villages that will get you in the holiday spirit with all the hustle and bustle of the Big Apple.
Rome Girls Saving Christmas for the Less Fortunate in Central New York
Longest Christmas Lights Display in the World a Short Drive from CNY
Millions travel to Niagara Falls for the Winter Festival of Lights to see the more than 3 million lights and spectacular fireworks displays that runs from November 13, 2021 through February 21, 2022.