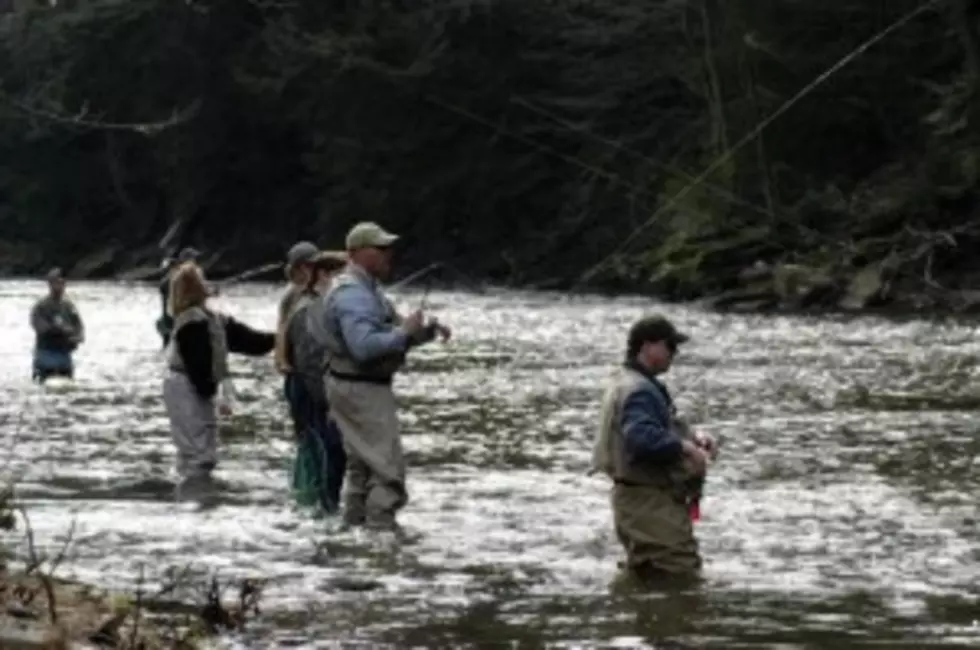 When Fishing, Avoid Lake Sturgeon For Their Protection
Mark Stahl, Getty Images
Central New York is blessed with numerous streams, lakes and rivers, meaning a great place to be if you love to fish. Now, the Department of Environmental Conservation is urging anglers to steer clear of lake sturgeon to protect this endangered fish.
Here are the details from our sister station, WIBX:
"The DEC is reminding anglers to watch out for lake sturgeon, especially during spawning season. The fish are currently on the state's threatened species list and have no open season.

During this time of year, the fish are active in several tributaries of the Great Lakes, Finger Lakes and Oneida Lake. But, because of their low population, since 1994 sturgeon have been periodically added to several bodies of water throughout the state. Stocking locations have  included the Genesee River, the Saint Lawrence River and locally at Oneida and Cayuga Lakes.

If you do accidentally hook a lake sturgeon, the DEC says to never touch its eyes or gills, to support it horizontally and to avoid bringing it into the boat. They also suggest using pliers to remove hooks, as the fish are usually hooked in the mouth when caught.

For more information, visit the DEC website."
If you do snag a big one while fishing, don't forget to send us a picture.  We'll post it in our Trophy Room.  Your catch could win you tackle gear for your next fishing expedition from Hometown Bait & Tackle.