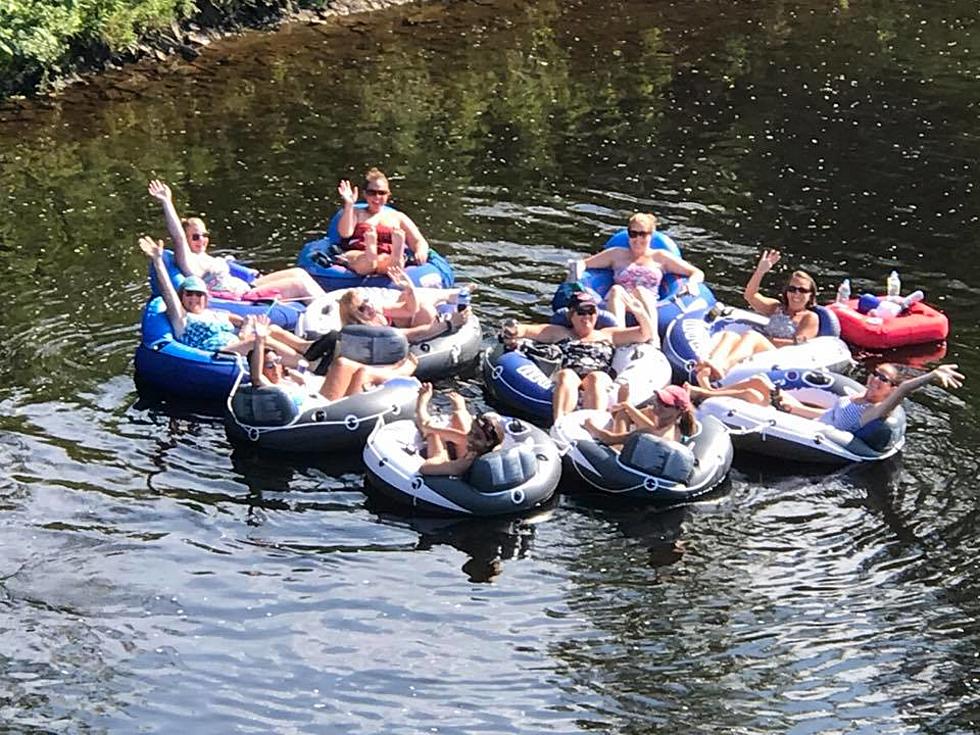 Enjoy Lazy Day Floating Down West Canada Creek With Cooler of Beer
Credit - West Canada Creek Tubing
West Canada Creek Tubing is back for summer floating fun.
Take in the beauty of the Adirondack Mountains as you float down the West Canada Creek in Poland, New York. Spend anywhere from an hour to the entire day on the water. Shuttles are provided to three different launch points along the river.
Short Trips & Day Long Floats
West Canada Creek floating trips range from short floats that are one hour to leisurely day-long floats that can last up to six hours. All trips include a shuttle service, tubes, and a life jacket.
Read More: 7 Lazy River Tubing Trips in New York
You're welcome to bring your own tube and beverages, as long as they aren't in a glass bottle. Don't forget proper footwear, which is required, suntan lotion so you don't burn, and anything else you need to enjoy a lazy day on the water.
More Than Just Tubing
West Canada Creek Tubing is more than just a tubing company. They are dedicated to preserving the natural beauty of the river.
We believe in the importance of taking care of our environment and that is why we are actively involved in river cleanups and conservation efforts.
Let the floating season begin. West Canada Creek Tubing will run from June through Labor Day weekend on September 3. Learn more at Westcanadacreektubing.com where you can now book a trip online.
21 Adventures You Need to Add to Your Summer Bucket List
18 Kid Friendly Day Trips to Fight Boredom This Summer in Central & Upstate New York
Now that school is out for the year it won't be long before the kids are bored. Here are 18 kid-friendly day trips to keep them entertained this summer.