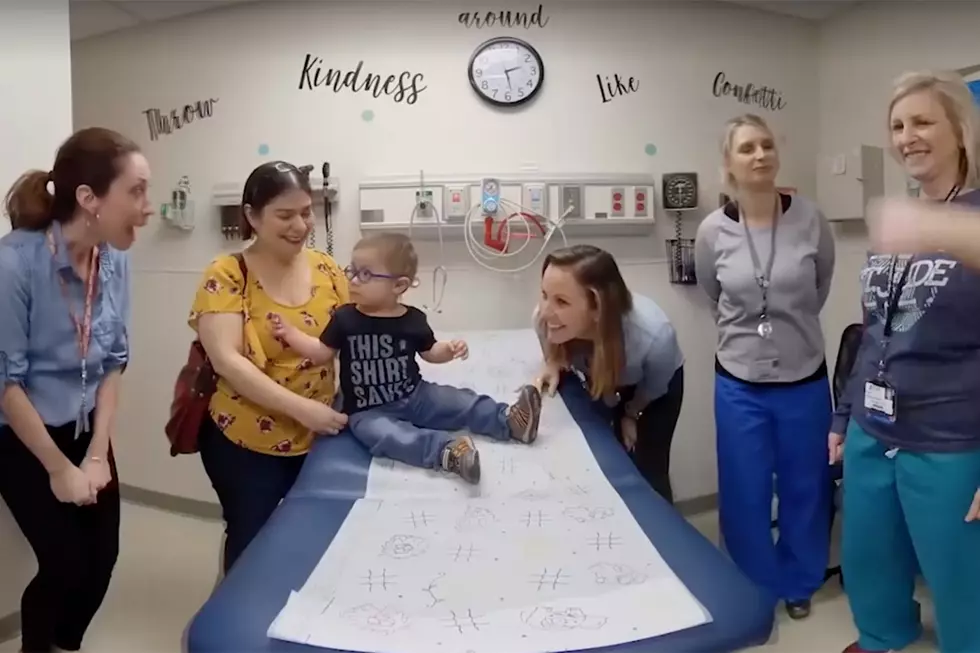 It's A Hospital Like No Other; Take A Virtual Tour Inside St. Jude
St. Jude
There are some places in this world that are a certain kind of special. Places that change people's lives forever, leave you walking away with a smile on your face and a tear in your eye. That place for us is St. Jude.
By taking the 360-degree St. Jude Virtual Tour, you can discover everything that makes St. Jude Children's Research Hospital in Memphis, Tenn., remarkable. You'll be able to see the colorful halls of the hospital and the children friendly atmosphere that is so welcoming. Your tour guides will even tell you their stories, helping you learn why they've come back to be a bigger part of the hospital.
The tour takes about 30 minutes and is filled with smiles, especially when you get to the No More Chemo party — a celebration thrown whenever someone is officially declared cancer-free.
One creative aspect they added, that's a favorite of mine in the hospital, is the colorful and interactive LED wall. Patients can make their own designs on the wall by touching and spinning the dots. The patterns then rotate throughout the day, showcasing all the different designs the children came up with.
What's incredible is that survival rates for childhood cancers are nearly over 80% and climbing compared to the 20% it was when St Jude opened it's doors in 1960. Our goal now is to reach 100%.
You can help save kids with cancer by becoming a Partner in Hope during our Country Cares Radiothon, presented by Drain Masters.
Call the Express Employment Hotline at 800-995-5257 or donate online at St Jude.
Thank You Gifts
To thank you for supporting St Jude Children's Research Hospital and becoming a Partner in Hope with Care Net of Central New York, you'll have the honor of joining the country community with a 'This Shirt Saves Live ' t-shirt and your choice of tickets to see either the Harlem Globetrotters February 15 or FrogFest. A few Partners in Hope will get tickets to see Old Dominion in Albany, Luke Bryan, or Chris Stapleton in Syracuse.
Frankfort Teen Winning Battle Against Rare Brain Tumor Thanks to St Jude
Frankfort teen is winning the battle against a rare brain tumor thanks to St Jude Children's Research Hospital.
Meet the Patients of St Jude Your Donation Helps Save
Meet the patients of St Jude Children's Research Hospital that your monthly Partner in Hope donations helps save.
Country Stars Put on St. Jude's 'Love Music, Stop Cancer' Tees
Kane Brown, Gabby Barrett, Carrie Underwood and more stars show off their 'Love Music, Stop Cancer' shirts to support St. Jude Children's Research Hospital.