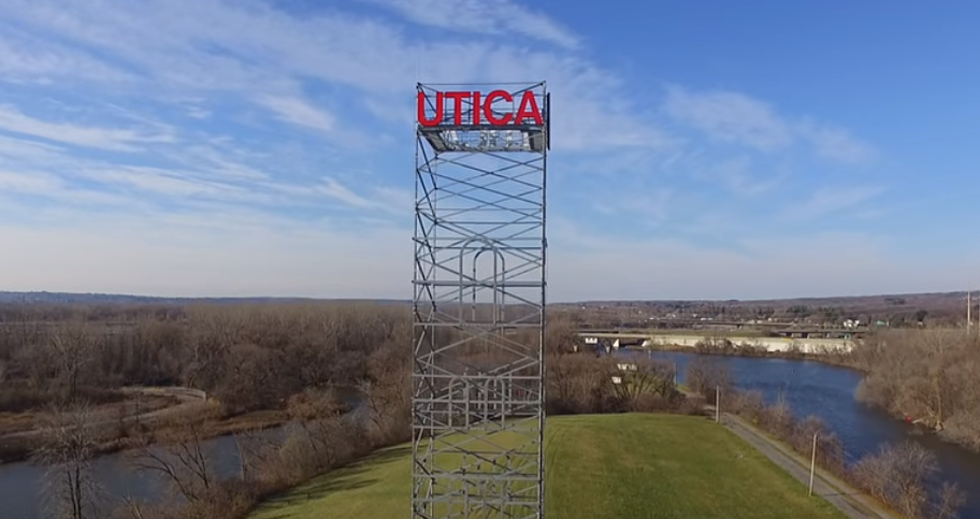 Utica Landmark Tower Coming Down
Photo via Big Frog 104
The Utica tower is coming down.
The Board of Directors of the Utica Landmark Tower Corporation have decided to decommission and turn off the Tower.
The seven foot red letters "UTICA" mounted on a 125 foot tower in North Utica have marked a destination point for travelers since 2014.
It will now go dark with plans for its removal by the end of the year.
The parties involved in operating the Tower are concerned about financial responsibilities and future liabilities.
A man climbed to the top of the Tower twice earlier this year, requiring first responders at a considerable expense.
Enter your number to get our mobile branded app
The board says a crane brought in to get the man down disturbed the top layer of soil near the Tower and lower levels of the soil are considered contaminated.
Local businessman Frank Giotto donated construction costs to erect the Tower.