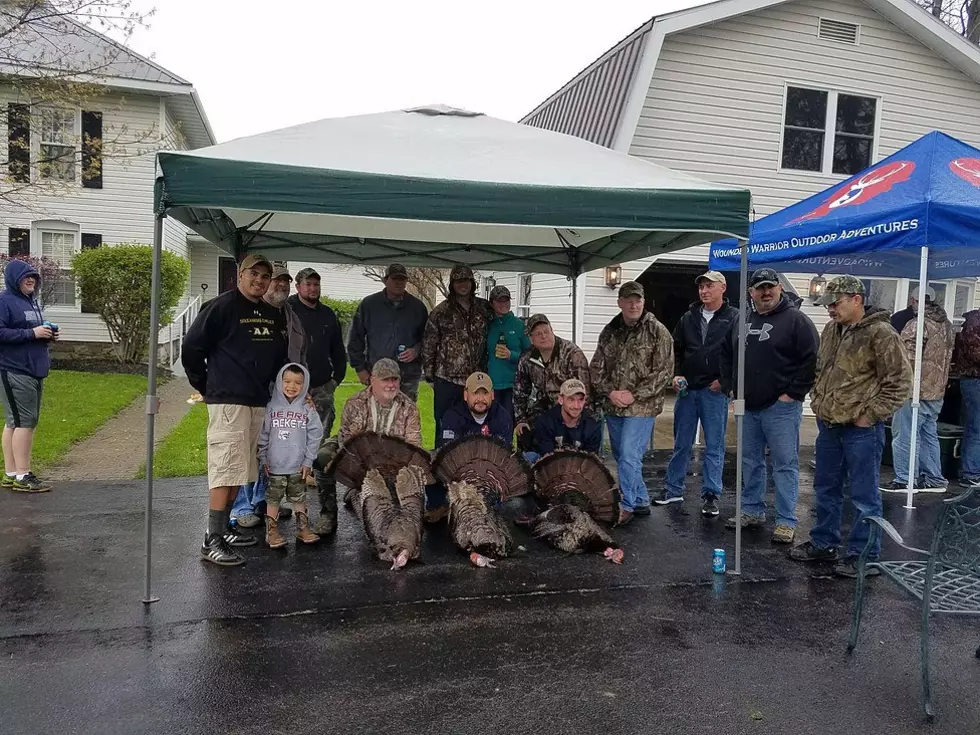 Upstate New York Group Offers Free Outdoor Adventures for Veterans
WWOA
It's been proven on more than one occasion, Central and Upstate New York is the home of big hearts. The latest example is Wounded Warrior Outdoor Adventures, a group of volunteers offering free outdoor adventures for veterans and their families.
The group's mission statement says it all:
To provide fun outdoor adventures at no cost to our Wounded Warriors, Battle Buddies, Veterans and their families. We host fishing, hunting, camping and boating events primarily in Northern New York as well as others throughout the United States and parts of Canada.
The camp in Pierrepont, NY is even named Serenity. The land, cabins, and everything needed for an outdoor adventure right down to the trip guides come from volunteers and donations.
In an interview with Syracuse.com, Robert J. Giordano says the idea began back in 2008 as a way to give back to military families, he himself a 25 year Air Force veteran. He had nearly 70 acres of land to start, then a neighboring family provided more property to expand the camp. That was followed by fraternal organizations, foundations, and veteran's families donating 3 cabins for the grounds.  Those too, were all built with the efforts of volunteers.
The facility keeps going with the help of Chicken Bar-B-Ques, fundraisers, and donations. The combined efforts of so many are nothing short of miraculous in serving the many men and women who protect our way of life.
Here's how you can help by donating; services, materials, or money. Know someone who could use their services? Contact them through their website. Read more on Camp Serenity's Services at Syracuse.com