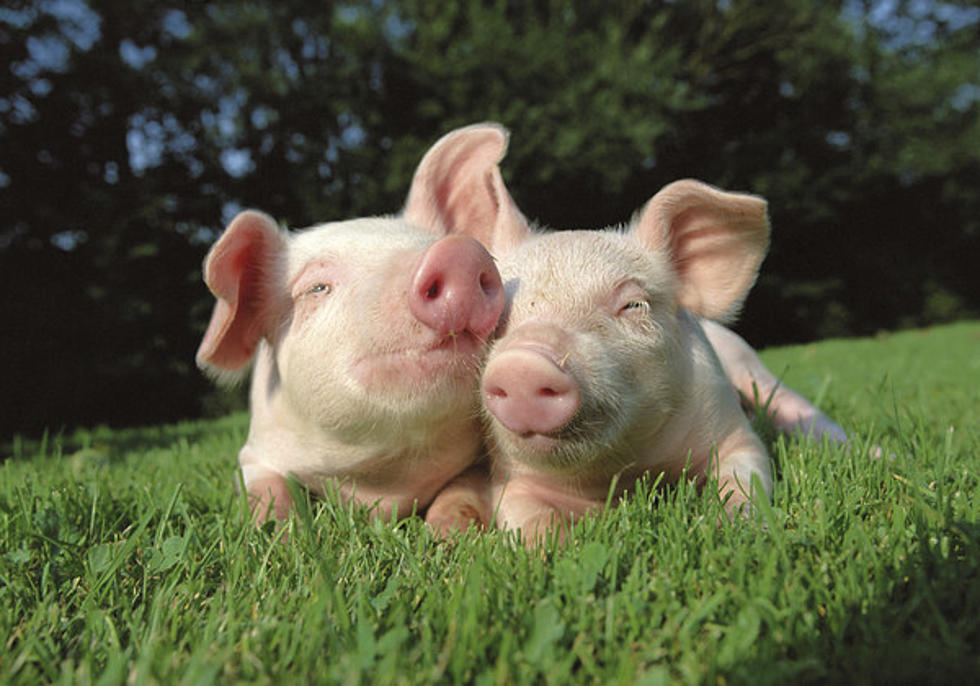 Two Pigs Saved From Blaze By Live Cam Viewer In West Sand Lake NY
Anopdesignstock/Thinkstock
Two pigs on the June Farms in Rensselaer County were saved from a fire thanks to a live stream called the "Swine Cam" in West Sand Lake New York.
News 10 reports that Laura Palladino saved the pigs while enjoying the June Farms "Swine Cam" live feed. The farm set up a live feed, similar to April The Giraffe's birth cam. Palladino saw smoke on the cam that quickly turned into a fire, and jumped right into action:
"I logged on and at first I thought it was just, like, a wood burning stove in the background," Palladino said. "I just called 911, but I'm in Dutchess County, so the 911 sent me to Dutchess County 911. And the operator, he was like, 'What? You're watching a YouTube video?'" Palladino said."
Palladino was able to get in touch with the farm and farmhand Joshua Vics and owner Matt Baumgartner helped get the fire under control until fire crews arrived.
Without her immediate action, we don't know what would have happened to our pigs. We are so grateful to her, the West Sand Lake & Averill Park fire departments who arrived immediately, and our Farm Manager @JVics who arrived first to put out the fire (with @JuneFarmsMatt)."
The fire appeared to have been caused by a heat lamp. Currently, the pigs Lucy and Ethel are doing very well, happy and healthy.
CHECK IT OUT: 10 Items Might Be in Short Supply This Winter