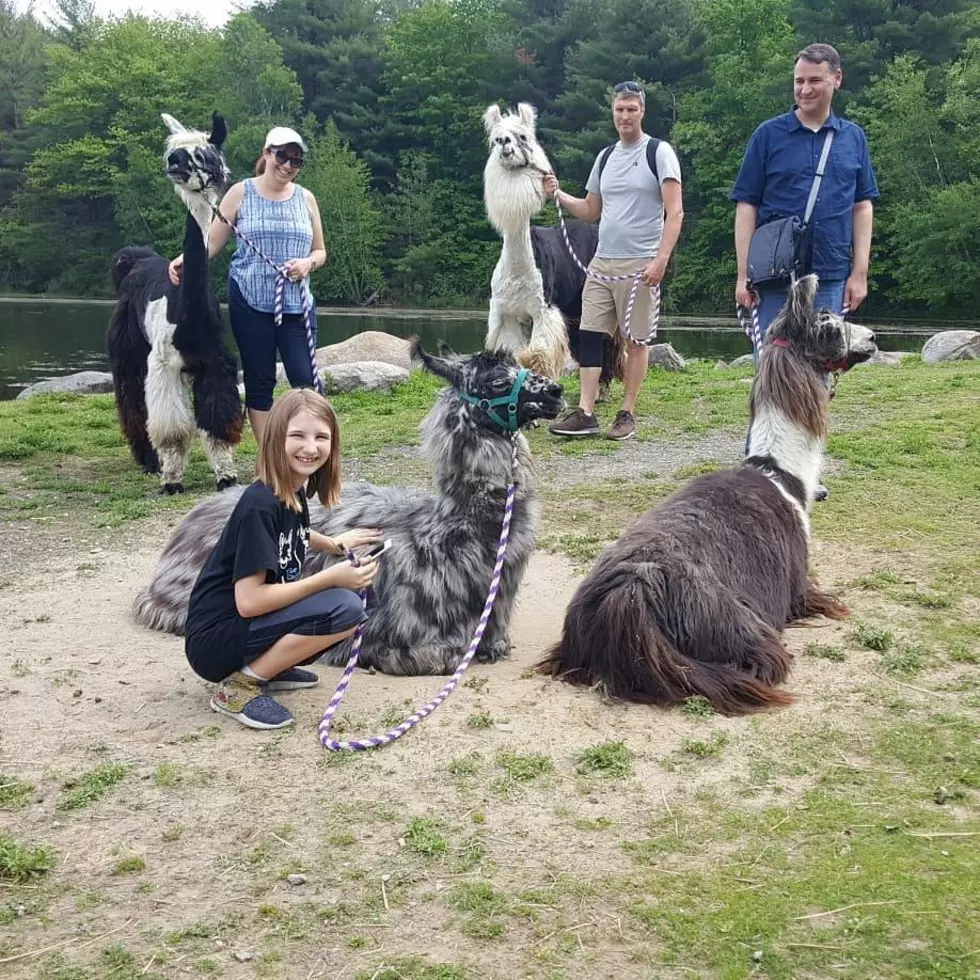 Treks With Llamas Most Unique Hike in New York
Dakota Ridge Farm
New York has a wide variety of trails for hiking, you can choose from beautiful scenery, watching wildlife, or a challenging walk up a mountain. But there's only one place you can get a "South American" style hike with a Llama.
If you're like many, me included, who find something magical about Llamas, The Dakota Ridge Farm is a little piece of heaven. Located in Ballston Spa, it's an actual working Llama farm offering Treks With Llamas, a guided hike with your own rented Llama. Judging from the smiles on everyone's faces it's as magical as it sounds.
Dakota Ridge offers spring and fall Llama Treks, April thru June and September into early November, all weather permitting. At $25 for adults and $15 for kids, it's an affordable family outing, and all treks are private so there's no mass gathering. The farm serves as a Llama rescue site and offers tours of their facilities and even Llama shearing. More info on booking a trek is available at Dakota Ridge Farm.com.