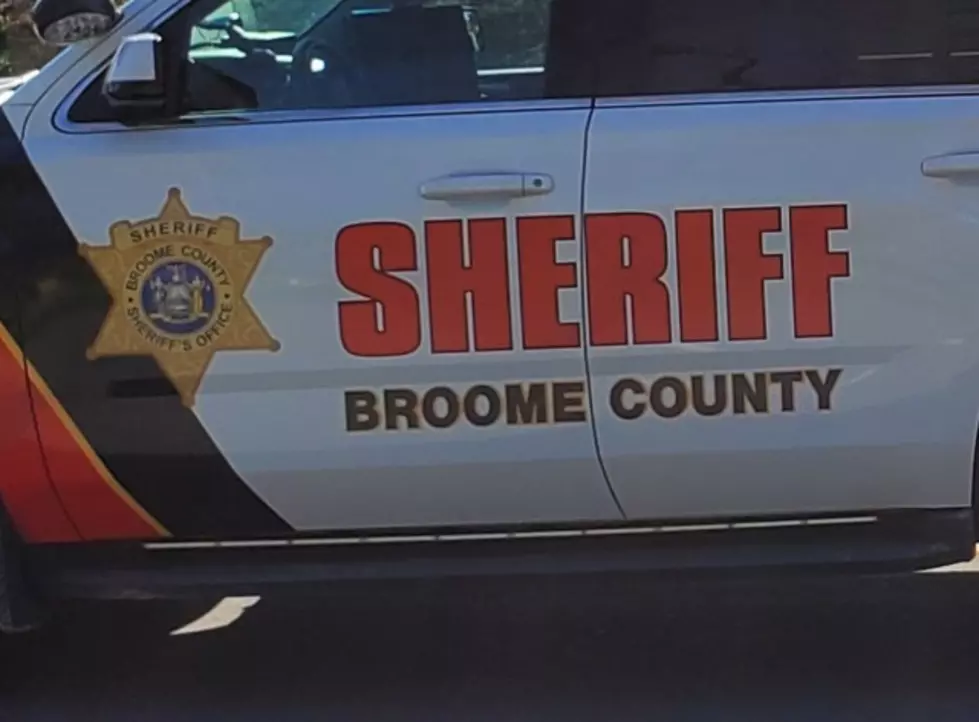 Tractor Trailer/Farm Tractor Crash Claims Life of Walton Man
Photo: Bob Joseph/WNBF News
Broome County Sheriff's officials say a Walton man is dead after apparently swerving the flatbed tractor trailer he was driving to try to avoid colliding with a slow-moving farm tractor in the Town of Sanford.
32-year-old Cole Wood was driving south on State Route 41, just north of the Cornerstone Cafe restaurant, when he encountered the farm tractor pulling a manure spreader, also traveling southbound, at around 11:14 a.m. February 10.  The preliminary investigation indicates the flatbed loaded with about 25 steel I-beams encountered the manure spreader as the tractor trailer rounded a curve.
Authorities say Wood apparently swerved to the right and the tractor trailer went into the ditch while the left side of the tractor trailer hit the rear corner of the manure spreader.  As the tractor trailer, owned by Richard Gray Trucking of Bainbridge, came to a stop in the mud, the steel beams shifted forward into the cab of the truck, killing Wood.
The driver of the farm tractor, which was driving with flashers on and a slow-moving vehicle placard displayed on the rear of the vehicle, was not hurt.
The crash closed Route 41 for hours as debris was cleared and the investigation was underway.
Broome County Sheriff's officials were assisted by the New York State Police, the New York State Department of Environmental Conservation, Department of Transportation, Deposit Police, Deposit, Harpursville and Windsor Fire Departments, Deposit Ambulance and the Eastern Broome Ambulance Squad.
Enter your number to get our free mobile app