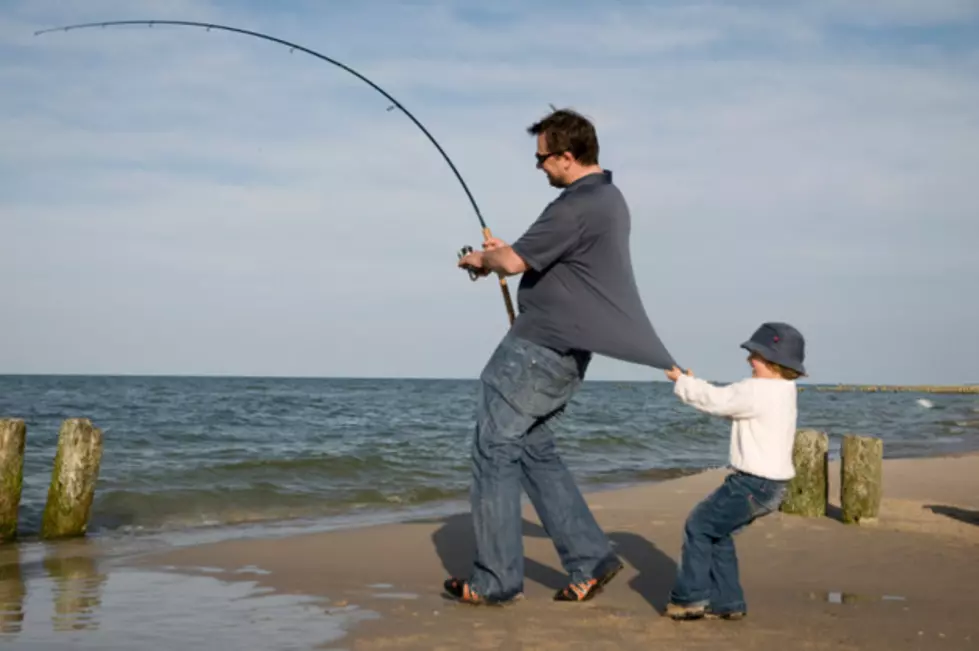 Top Ten Country Songs About Dads For Father's Day [WATCH]
Wojciech Gajda/ThinkStock
Famed Psychiatrist, Sigmund Freud, once said, "I cannot think of any need in childhood as strong as the need for a father's protection." A mother is a powerful presence in a child's life without a doubt, but there's something special about fathers and with Father's Day coming up it's important to remember all that father's do for their children. Here's a list of songs dedicated to Dads about their influence, dedication, and love.
The following songs are both about fathers and songs from the father's perspective.
10. "Cowgirls Don't Cry" - Brooks & Dunn ft. Reba
9. "I Saw God Today" - George Strait
8. "That's My Job" - Conway Twitty
7. "My Little Girl" - Tim McGraw
6. "You're Gonna Miss This" - Trace Adkins
5. "There Goes My Life" - Kenny Chesney
4. "I'm Already There" - Lonestar
3. "Watching You" - Rodney Atkins
2. "He Didn't Have To Be" - Brad Paisley
1. "Drive (For Daddy Gene)" - Alan Jackson
Happy Father's Day from Big Frog 104!