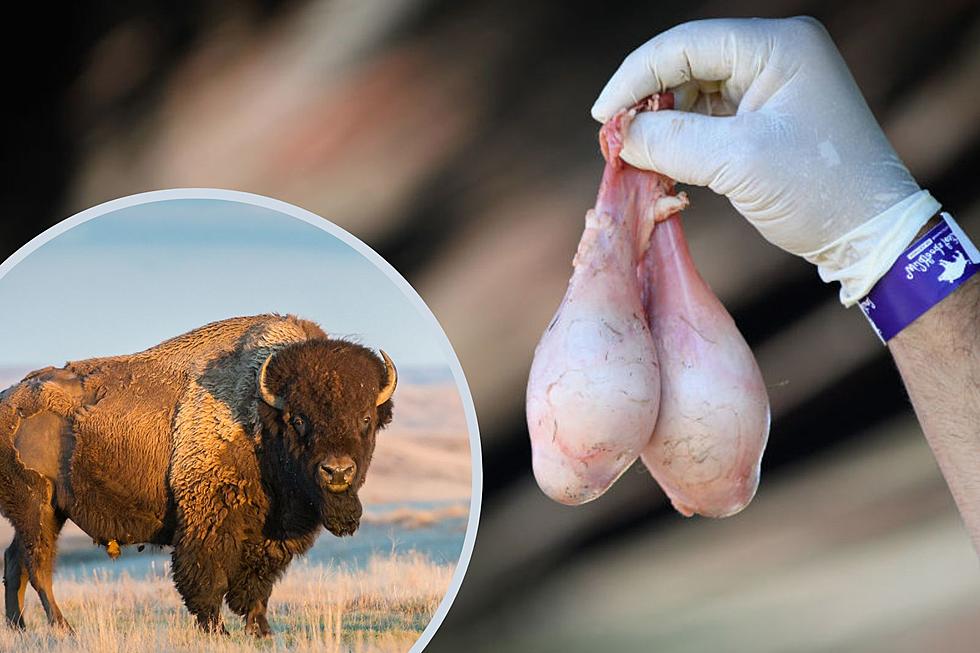 Got the Balls? Annual Testicle Festival Rolls Into Central New York Tavern
Credit - Getty Images/Think Stock
Bison balls anyone? This annual event is nuts!
Better late than never. The annual Testicle Festival is finally underway in Central New York.
Well, we are a little bit late with the Testicle Festival but we have some Bison Balls for you so come on in a have a ball.
Testicle Festival at Riley's
The balls are back at Riley's Tavern and Restaurant in Syracuse after a supply shortage canceled the annual Testicle Festival last year.
Normally owner Terry Riley offers a wide variety of balls to choose from including beef, pork, sheep, and turkey. The restaurant usually serves up to 150 pounds of testicles during the festival in October.
Bison Balls Only
This year the only option is buffalo balls that just arrived all the way from South Dakota. Not to be confused with Rocky Mountain Oysters that come from a bull, not a bison. The concept is the same though. The balls are skinned, breaded, and then deep-fried.
The annual Testicle Festival started 30 years or so ago, but Riley tells Syracuse.com he can't remember exactly when it debuted.
Want to try some Bison Balls? You can get 3 balls for $3 at Riley's Tavern, which is located at 312 Park Street in Syracuse. It's open Tuesday through Saturday from 4 PM to 9 PM.
I've always said I'd try anything once but I'm not sure about bison balls at a Testicle Festival. I'm not sure I have enough balls to eat one. How about you? Let us know in our station app.
21 Of The Most Famous Foods Created In New York
Gallery Credit: Vinnie Martone
Top 10 Best Fall Festivals in the Country
USA Today has come out with their Top 10 "Best Fall Festivals" for 2023. From massive block parties to floating pumpkin boats, these are by far the coolest festivals you will find this fall in the country.
Gallery Credit: Carl