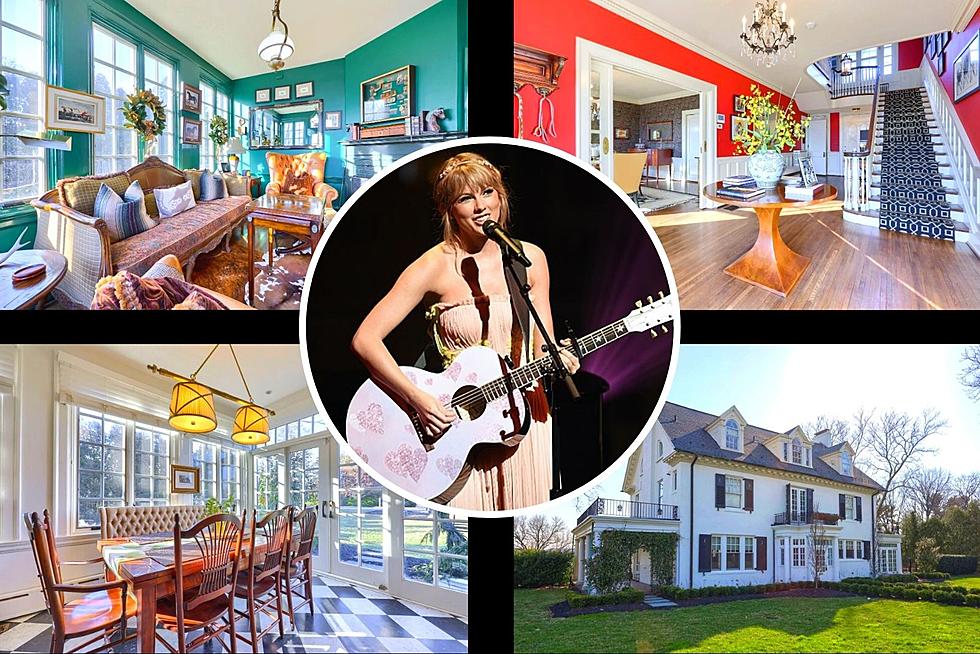 Taylor Swift's Childhood Home A Few Hours From CNY Sold For How Much?
Eric Miller Team & Dimitrios Kambouris, Getty Images
Someone's living their "Wildest Dreams" in Taylor Swifts old house... and it isn't too far from Central New York.
The five-bedroom home in Wyomissing, Pennsylvania originally went on the market at $1.1 million, but was sold on Friday down $100,000 from its original mark. The "one-of-a-kind" Georgian Colonial home is three stories tall with a modern finish all the way through.
Any fan of Taylor Swift would go nuts to live in this house because of what she did there. The home is allegedly where she wrote her chart-topping hits "Love Story" and "Tear Drops On My Guitar". The last time Swift actually visited the home was back in February of 2016.
The house is located in Wyomissing, different from her 11-acre Christmas Tree Farm in Reading, Pennsylvania that's featured in her music videos for "The Best Day" and "Christmas Tree Farm". The house is just as far from Central New York as it would be to drive to New York City from Utica.
Swift lived in the house for three years, until she was 14. Her family ended up moving to Nashville in 2004 to help her further her career in country music. To date, she currently owns around $80 million in real estate, including homes in London, New York City, Rhode Island and Los Angeles. Her most recent purchase was her $25 million mansion in Beverly Hills.
Take a tour of the house for yourself and see what you missed out on!
Taylor Swift's Childhood Home A Few Hours From CNY Sold For How Much?
There's finally a buyer for Taylor Swift's childhood home in Wyomissing, Pennsylvania. What was only worth $250,000 when her family bought it in 1997 now sold for roughly $1 million.
If you can't own Taylor Swift's old home, what about Tony Stewart?
Tony Stewart's $30 Million Dollar Mansion Is Up For Sale
We've all seen some expensive celebrity houses... but have you ever taken a look into Tony Stewart's $30 million house in Indiana?
PICTURES: See Inside 'Yellowstone' Star Cole Hauser's Spectacular California Ranch
Cole Hauser doesn't just play a rancher on Yellowstone, he's lived that life off-screen, too. The actor's 5-bedroom-6-bathroom, 5,402-square-foot rural home on a very private, double-gated three-acre parcel of land includes the lavish 4-bedroom, 4-bathroom main residence, as well as a guest house and a separate studio apartment. The main house runs completely on solar power and comes with a 3-car garage, with easy transitions between indoor and outdoor living spaces, and the exterior of the property includes a pool area and a hot tub, as well as fenced-in horse corrals.
Inside the $30 Million House From 'Basic Instinct' & More
Take a look inside the $30 million house where Big Little Lies, Basic Instinct and The Parent Trap were filmed.