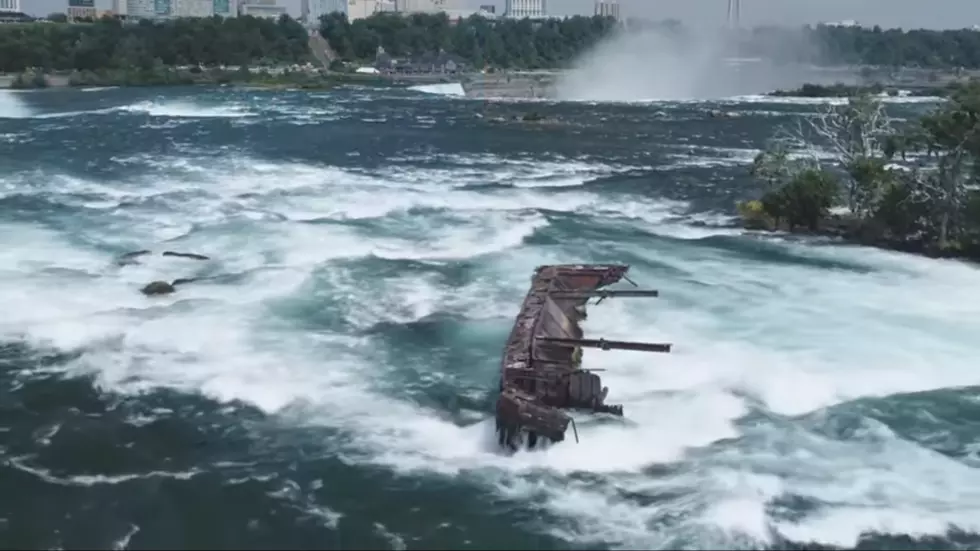 Storm Moves Iconic Niagara Falls Boat For First Time in 101 Years
Niagara Parks via YouTube
Last week's storm was so powerful that it moved a boat on Niagara Falls that has been stuck in the same place for 101 years.
Niagara Parks, an Ontario-based agency, posted this video, showing where the boat is now and how the severe weather has impacted the boat.
The agency said the iron scow got stuck on the falls in August of 1918, during one of the most dramatic rescues ever recorded on the Niagara River. The scow broke loose from its tug and was heading toward the falls with 51-year-old Gustav Lofberg and 53-year-old James Harris on-board. The men found a way to slow and eventually ground the boat by opening the bottom dumping doors, and crews were able to rescue them.
101 years and a considerable amount of deterioration later, the scow still sat perched in the middle of the river; that is, until last week's Halloween storm. Niagara Parks said they think the scow moved about 50 meters downriver, rotating along with the heavy current.
No one knows when the boat could move next. It could be today, tomorrow, or another 101 years down the road.