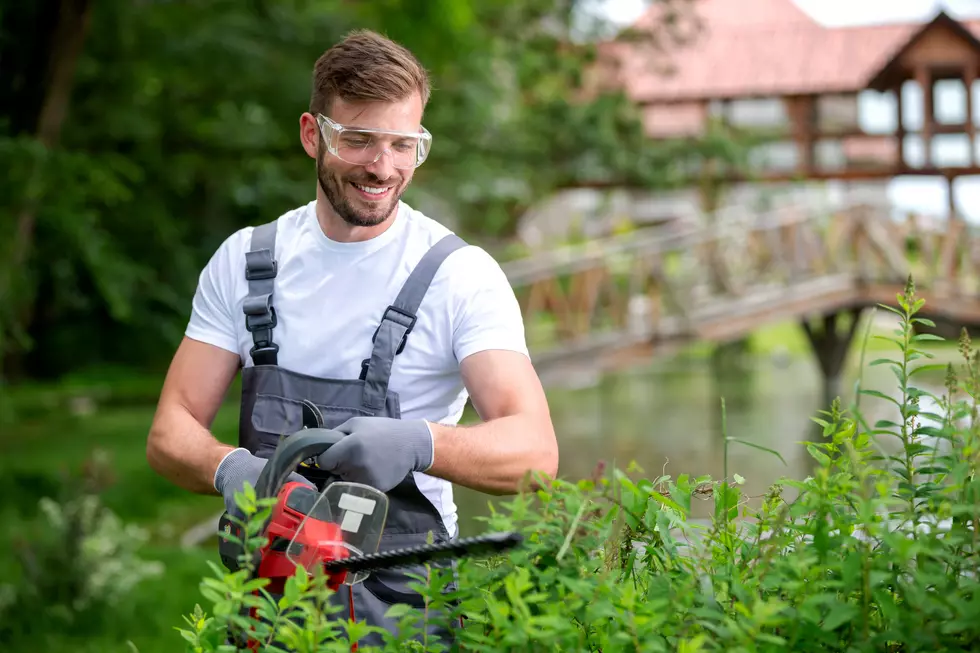 How White's Farm Supply Can Help You Go Green During Yardwork
Getty Images
As your lawn is greening up for spring, perhaps you're looking for ways to be a little green, too.
Doug White at White's Farm Supply has noticed more and more interest in recent years in electric mowers and power yard tools, from trimmers up to chain saws and blowers. Doug says his team has watched the technology behind electric products improve over the years, so the productivity and user experience has just kept getting better, too.
For example, last spring he used a battery chain saw with a run time of about 20 minutes when he was cleaning up his yard. He was working for about 90 minutes total, but the chain saw wasn't running that whole time so its power was still going strong by the end of the job. On the other end of the spectrum, White's Farm Supply offers 60-inch electric zero-turn mowers that can run for 6.5 or 7 hours nonstop.
Aside from the environmental benefits, some users find electric models easier to maintain — they're very easy to start, don't make any noise and you don't have to worry about the fuel getting old. Doug does suggest that you throw them on the charger once a month during the winter when you're not using them but that's about it.
So, now's a great time to get out all your lawn equipment and evaluate whether you'd like to upgrade or replace it this season.
If you prefer gas outdoor power equipment, the STIHL KombiSystem is a good option. It has several attachments to one motor, so that might be a great upgrade. Many families just use trimmers once or twice a year, so they're vulnerable to the fuel going bad while the machine sits in storage. With the KombiSystem, you can swap trimmers for a chain saw, edger or other optional attachment. Buying additional attachments is cheaper than buying more equipment, the motor benefits from more regular use and you have a little more space in your garage.
Ready to start shopping? Check out White's Farm Supply online here or stop by one of their five locations.