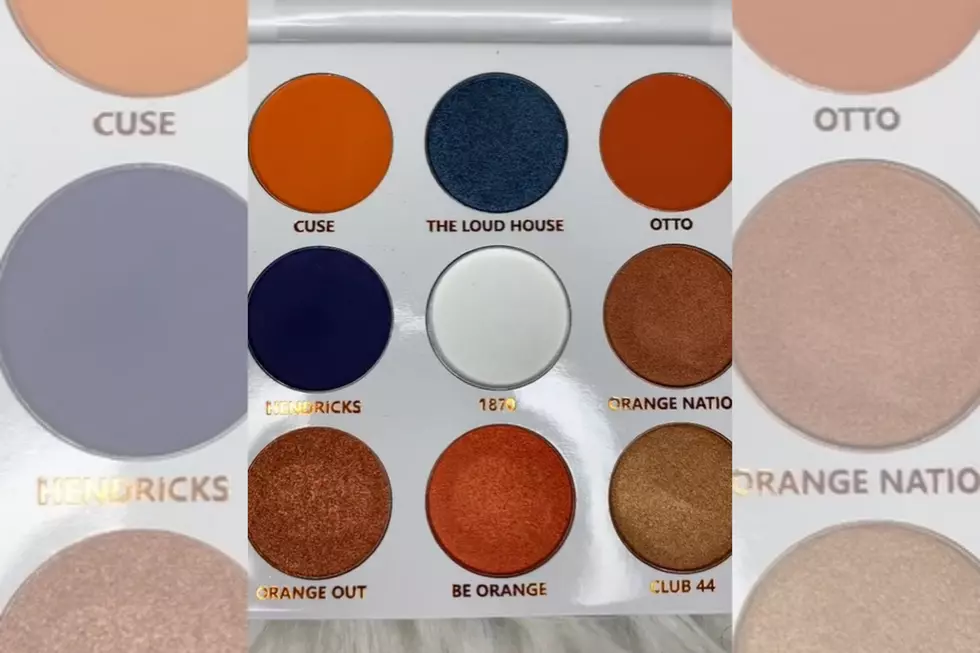 Sport Your Orange With This Syracuse Eyeshadow Palette
@campuscosmetics via TikTok
Whether you're getting ready to cheer on the Orange during March Madness or earn that diploma from Syracuse University, this eyeshadow palette is a must-have for any fan, student or alum.
Campus Cosmetics is an online brand that sells beauty products geared toward specific colleges. Currently, CC has three schools (James Madison University, Syracuse University and Virginia Commonwealth University) under its belt. All three universities' lines feature eyeshadow palettes centered around the school's official colors, and both JMU and VCU also have signature lip glosses available for purchase.
CC's Syracuse eyeshadow palette is simply stunning. With nine swatches that range from bronze and white to orange and navy blue, there's something to make every look pop with some 'Cuse flair. Each color swatch even comes with its own Syracuse-inspired designation; The Loud House, Otto and Club 44 are just three notable names for eyeshadows in the palette.
The Syracuse University eyeshadow palette from Campus Cosmetics is for sale on the CC website for $35. Talk about the perfect gift for that SU lover in your life!
If you're shopping for someone who's more into building than beauty, you need to add these Syracuse LEGO sets to your online cart ASAP.
A website called FOCO is selling four SU sets so you can try one out or buy them all for your next quarantine project. The sets range from $14 for a basic SU logo to $56 for a Carrier Dome set.
50 Famous Brands That No Longer Exist