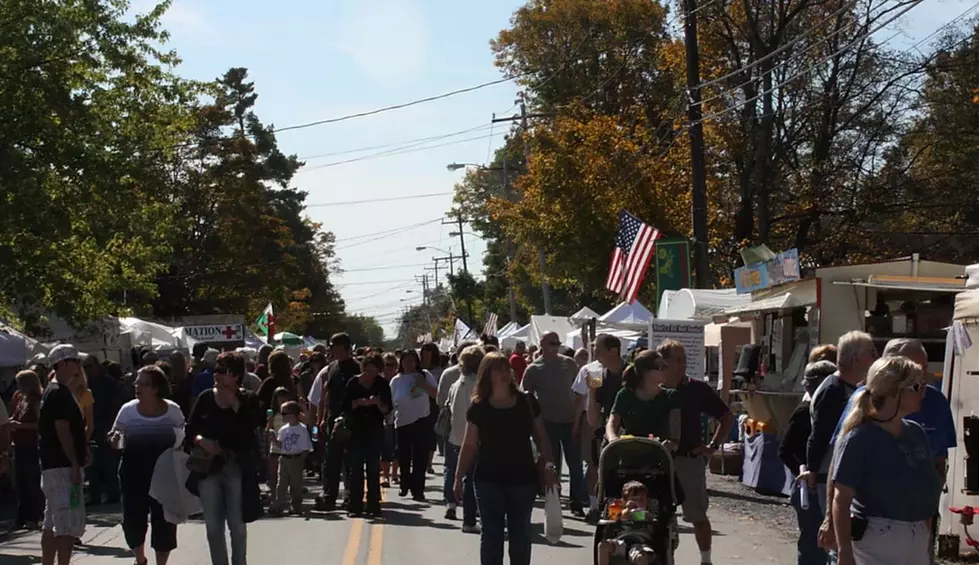 Utica Area Remsen Barn Festival Announces Plans For 2021 Event
Remsen Barn Fest
The Remsen Barn Festival has announced it's plans for 2021. The festival will be put on "pause" until 2022.
The news was announced on Facebook:
With concern and consideration for our residents, participants, guests, and capacity to meet health and safety requirements, we have decided to pause the Barn FOTA until 2022. Additional information will be communicated to vendors by mail in the coming weeks."
The annual festival draws tens of thousands of shoppers and hundreds of vendors to Central New York. The festival was cancelled for in person shopping in 2020 due to the pandemic. It was still held virtually in September of 2020. No word if that will be the option for 2021 yet.
The festival has been held each year, rain or shine, during the 4th full weekend in September on Main Street in Remsen. This will be the second time in over the 40 years the festival has been happening that it has been put on hold.
World's Largest Yard Sale On For 2021
If you're sad about missing the Remsen Barn Fest, you can still get your shopping fix at The World's Largest Yard Sale on Saturday June 12, located at the Herkimer County Fairgrounds.
If you have stuff to sell … or want to get rid of things around the house…maybe you're a crafter or own a home-based or small retail business and you'd like to make some extra money. The World's Largest Yard Sale is the place to do it.
We accept Yard/Garage participants, Flea Market Vendors, Crafters, Home Based Companies, Small Retail Businesses. Home Businesses/Home-Based Companies are those who work from home, book parties, run own internet company, etc., such as Avon-Mary Kay-Pampered Chef-Home Interiors-Candle/Jewelry, etc.
You can register your booth space online here.
10 Places in Central New York You Need to Visit at Least Once
Looking for some of the best sights in Central New York? Here's just ten that you need to visit at least one in your life.
Take A Look Inside The Abandoned ShoppingTown Mall In Dewitt, NY
Onondaga County currently owns the ShoppingTown Mall located in Dewitt New York near the Syracuse area. As of today, the mall is abandoned. The future of the building will go to someone who has the best vision for it. Onondaga County
has issued an official request for proposals (RFP)
for ShoppingTown Mall. The property will be resold to the buyer with the best plan for revitalizing the vacant property.
Proposers will need to have a demonstrated history of producing "high quality projects," according to the statement. They will also need to produce financial information related to the project."
According to
CNY Central
, proposals are due by 4PM on April 27th. You can
find them online here
. Jordan Harmon was able to tour the property and take plenty of photos recently with permission from Onondaga County:
The main purpose of this shoot was to document this historical structure before any alterations occur. I grew up with this mall, I can remember coming here as a kid. This was the place my family did our back to school shopping and the place where I'd blow my allowance at Fun Junction playing laser tag. To see it now is shocking to say the least. The former owner of the mall clearly made no effort to maintain it, let alone stop the hundreds of leaks in the roof.