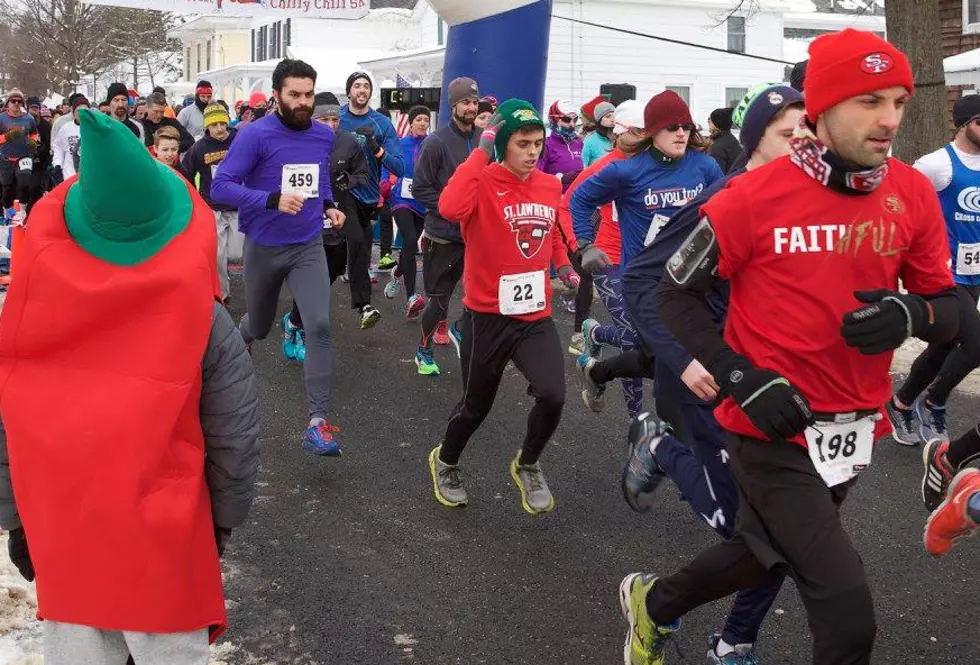 Register Now For The 13th Annual Chilly Chili 5K Run/Walk
Photo via Chilly Chili 5K Run/Walk
A Central New York tradition, the Chilly Chili 5K Run/Walk, will be held on Sunday, January 22nd at 1:00PM in Cazenovia. You can now register for this fun run.
Registration is $30.00 for the hottest road race in the northeast, and all proceeds go to a great cause. All proceeds will benefit the Cazenovia Children's House. This fundraiser brings together not only athletes for the certified 5k run/walk but also area restaurants competing for the "Best Chili in Town" award and "The People's Choice" award.
The 5K starts at 1:00 pm, January 22nd at the Cazenovia College Athletic Center on Liberty Street and finishes at the same location. The after party is at the Athletic Center in the Upper Gym with a Chili Cook Off featuring area restaurants.
Chili Cook-Off After Party includes:
- Chili Cook-Off Party
- Live music, festive beverages, plenty of awards, and chili galore round out the
race day festivities.
(ID required for beer tasting)
- Admission is free to race participants. All guests of race participants will be charged a $5.00 fee to attend the party.
(Please be aware space is very limited and race participants have priority admission.)
There will also be awards for the Top male and female runners overall and 5 year age group awards.
---
BONUS VIDEO- Where Does Rogue One Fall Into The Star Wars Time Line?