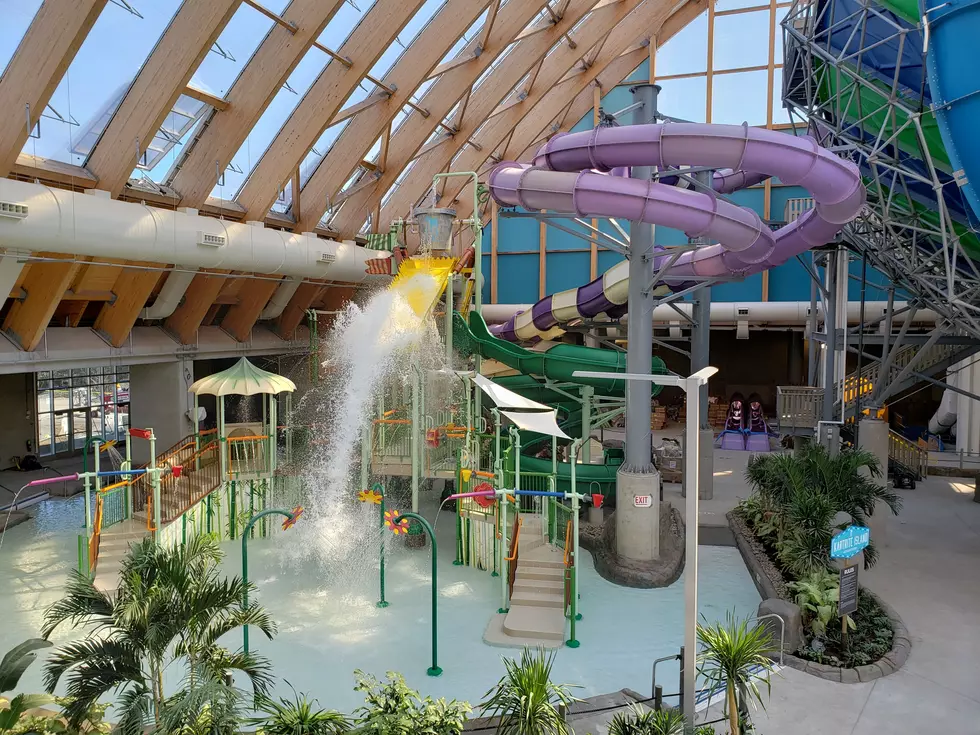 Photos of Largest Indoor Water Park Days Away From Opening in New York
Provided Photo
After months of construction, the largest indoor water park is days away from opening in New York. See exclusive behind the scenes photos of the Kartrite Resort in the Catskills.
The 2 acre water park, where it's 84 degrees all year long, has water slides and an indoor beach, where the waves lap at your feet.
The Catskill Lodge has 300 luxury suites and includes a ropes course, arcade, laser tag, virtual reality adventures and a climbing wall.
The Kartrite Resort open April 19.
The Kartrite Resort & Indoor Water Park is less than 3 hours away in Monticello, New York. You can get grand opening specials with hundreds in resort savings. Learn more at TheKartrite.com.
Kartrite Resort & Indoor Water Park