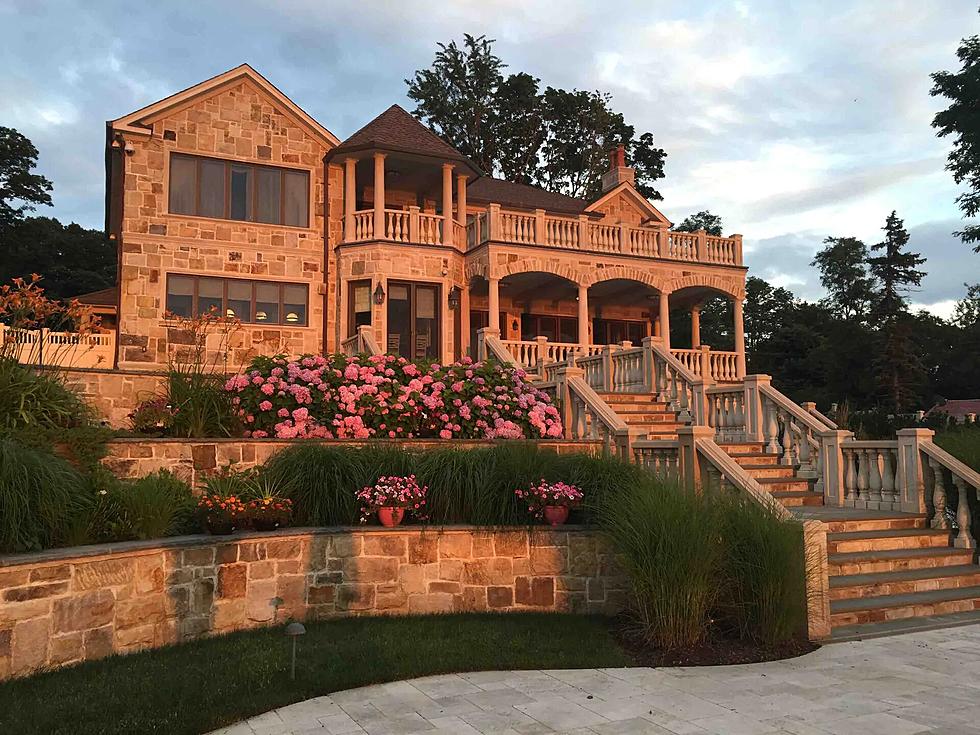 Party Like Gatsby in This Gorgeous Waterfront Airbnb
Superhost Benjamin via Airbnb
Check out this luxurious retreat right on the water outside of New York City.
The waterfront mansion offers 4 beds, 3.5 baths, and accommodations for up to six guests. Superhost Benjamin says the stay on Glen Cove is close to golf courses, parks, and beaches, along with local shopping and the downtown district.
It's definitely way out of our price point, but for the sake of dreaming, let's dive into the stay itself, because it's certainly a masterpiece.
Waterfront Glen Cove Airbnb
While this looks like the perfect weekend escape from reality, it does come with a steep price tag. The mansion is listed at $2,905 a night on Airbnb, and with a 13-night minimum, a stay at this pretty palace will cost you over $30,000! That's probably why it's availability is wide open... But at least it's nice to dream sometimes, right?
You can check out the full listing with more pictures of the stay through Airbnb.
Enter your number to get our free mobile app
Container Cabin in the Catskills