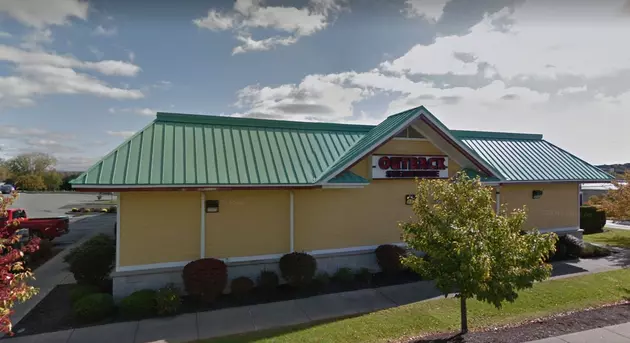 Outback Steakhouses Closing
Google Maps
"Ow ya goin mate?" Several Outback Steakhouses are closing. Bloomin' Brands, that owns Outback, Carrabba's and Bonefish Grill announced plans to close 43 "underperforming restaurants."
"Although 2016 was a challenging year for both Bloomin' Brands and the industry, we made real progress on our strategy to reallocate spending away from discounting toward investments to strengthen brand health, " said Liz Smith, CEO. "We are pleased with how our brands are performing so far in 2017, particularly at Outback where we believe our investments are beginning to gain traction."
Bloomin Brands have 2 Outback Steakhouse locations in Central New York. One is in the Orchards Plaza in New Hartford which will not be affected by the closing announcement. "the New Hartford Outback will remain open," says Elizabeth Watts, Bloomin' Brand Director of Media and Community Relations. The other Outback Steakhouse is on State Route 31 in Liverpool. Fayetteville is home to both Carrabba's Italian Grill and Bonefish Grill.
While 43 of the 1,500 restaurants will close, 115 others will start offering delivery services over the next 3 months.
No word on which locations will be closings. If New Hartford is among the restaurants being closed, the addition of Texas Roadhouse on Commercial Drive may be to blame, taking some business away from Outback, just down the street.
BONUS VIDEO