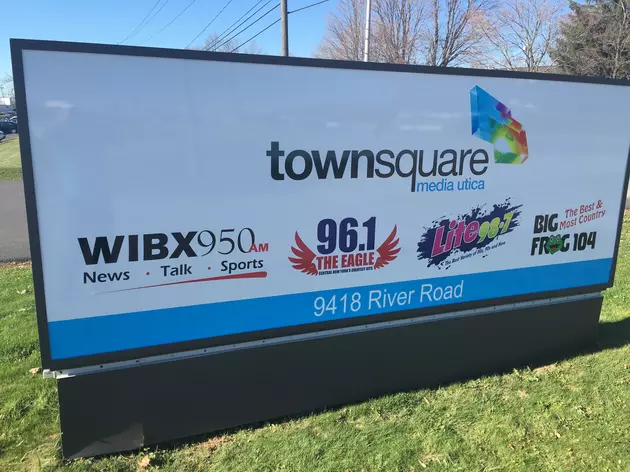 Our Stations' Sign Gets a Makeover [PHOTO]
TSM
If you've ever picked up a prize at our stations' business office on River Road in Marcy you may have seen an old worn out sign with outdated logos. Now, we've received a nice upgrade from the dingy old yellow one. The lights behind it work now and this one is big and bright! 
We're proud of our company and our sister stations and we are happy to show this to you! So if you're in the neighborhood and drive by it, stop in and say hello! Now you won't get lost on your way to claim those awesome prizes.
The work was done by Utica's own A&P Master Images. Howard Potter and his crew did amazing work not only on the sign you see from River Road but check out this awesomely huge sign that greets drivers along Route 49 and the New York State Thruway. We got assistance from Utica Sign & Graphics on the installation of this mega sign.