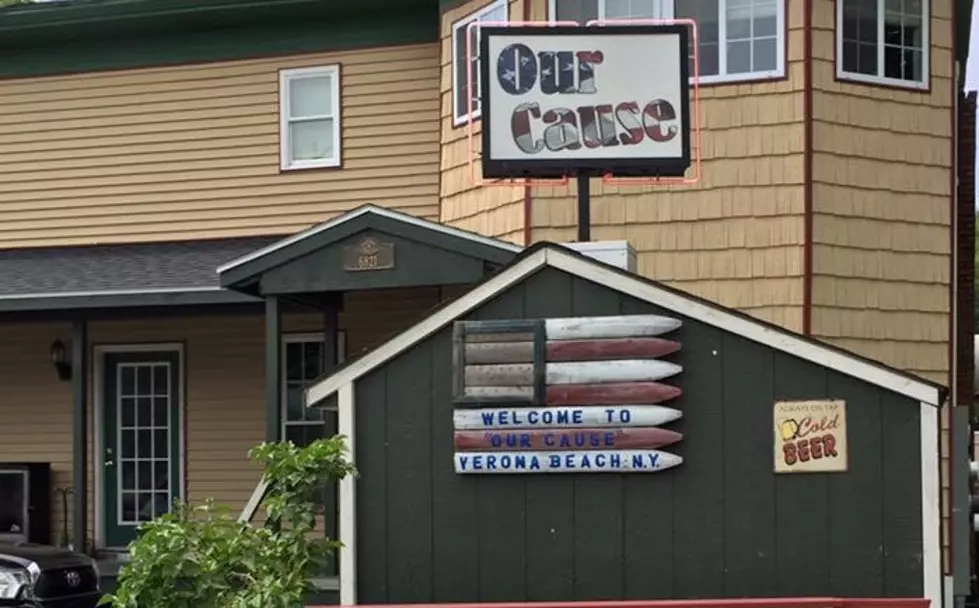 Our Cause Tavern, A Place Honoring Heroes in Central New York Closes After 8 Years
Photo Credit - Our Cause Tavern
A place that supported hero's, the military and first responders for the past 8 years in central New York is closing.
Randy and Eileen Ratnour have decided to close Our Cause Tavern in Verona Beach. "We would like to take this opportunity to thank everyone for the past 8 wonderful years, but all good things do come to an end," they shared on Facebook.
Randy is a Marine and retired city firefighter. The Rantnour's also have a son who is a CO and another in the Air Force. So they opened Our Cause Tavern to recognize all military and first responders. The walls were covered in memorabilia from all branches of the military, fire and police departments. "People brought in memorabilia from as far as the west coast," says Eileen. "People we only met once. The photos and memorabilia strangers brought in are a testament to who we are."
The license plate retired from the car Officer Wyman was killed in while on duty even hung on the walls of Our Cause Tavern. "This was our retirement gig," says Eileen. "We met so many wonderful people. It was exactly what we expected."
Why is Our Cause Tavern closing? "The taxes suck but that's not why," says Eileen. "The raise in minimum wage, well that won't help any mom and pop business. But that's not why." The Ratnour's are going in a new direction. "We were lucky to find a new venture at our age."
Dale DeKay is sad to see the family run tavern close. "You built a wonderful business to honor and support our veterans, firefighters and all police agencies. You have done us proud."
The Ratnour's put their blood, sweat and tears into Our Cause Tavern and will carry the memories of the past 8 years with them. "We would not change it for the world.
---