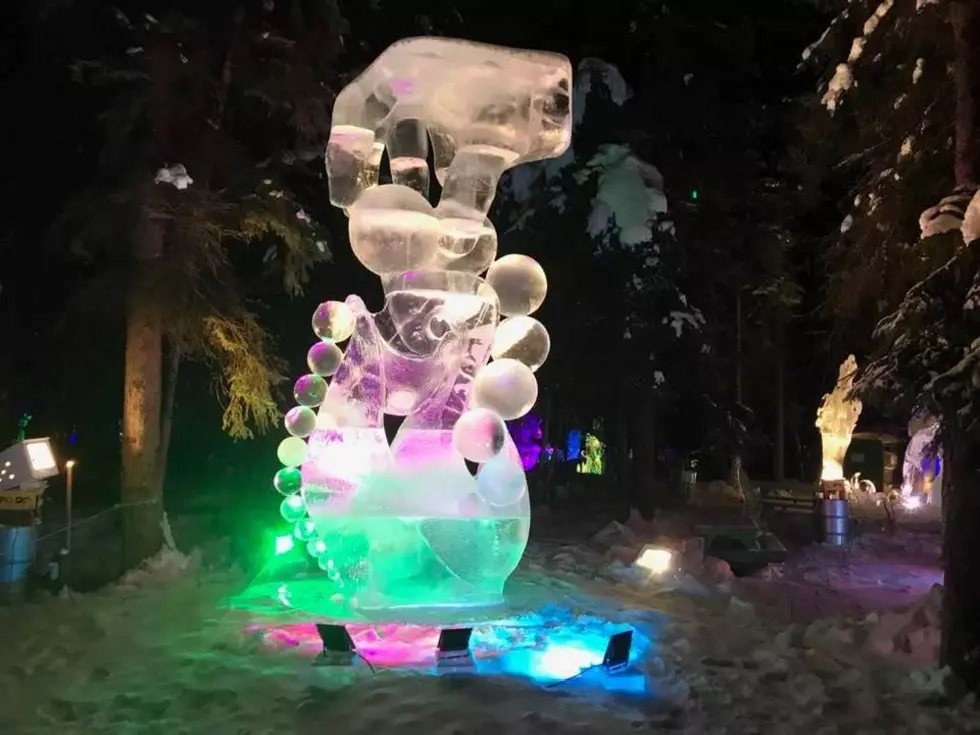 One of a Kind Ice Sculpting Holiday Drive-Thru Coming to New York Fairgrounds
Photo Credit - Ice Farm
The best ice sculptors from around the U.S. are headed for the New York State Fair Grounds for a one-of-a-kind holiday event. Ice Sculpture Masters will feature 90+ sculptures in a COVID safe drive-thru event.
Enter your number to get our free mobile app
The Ice Farm in East Syracuse is home to world renown ice sculptor, Stan Kolonko who will be operating the show. He has arranged for 15 artists to participate in the event, where they will create 16 large sculptures and about 75 other carvings. The works of art will be displayed through the streets of Empire RV Park at the fairgrounds, while holiday music plays.
Ice Sculpture Masters will be open December 30 through January 3 from 4:30 p.m. to 10:30 p.m. each day. Tickets will be limited each night to prevent long wait times and busses and larger group vans are prohibited. Admission is $20 per vehicle plus a fee of $3.25 and taxes. The event is drive-thru only, there will be no dining options or restroom facilities. Tickets can be purchased on line at Maingate Tickets. You will have to select a date time to attend before purchase.
Ice Sculptures Coming to NY Fairgrounds
CHECK THEM OUT: 100 years of Christmas toys, gifts and fads