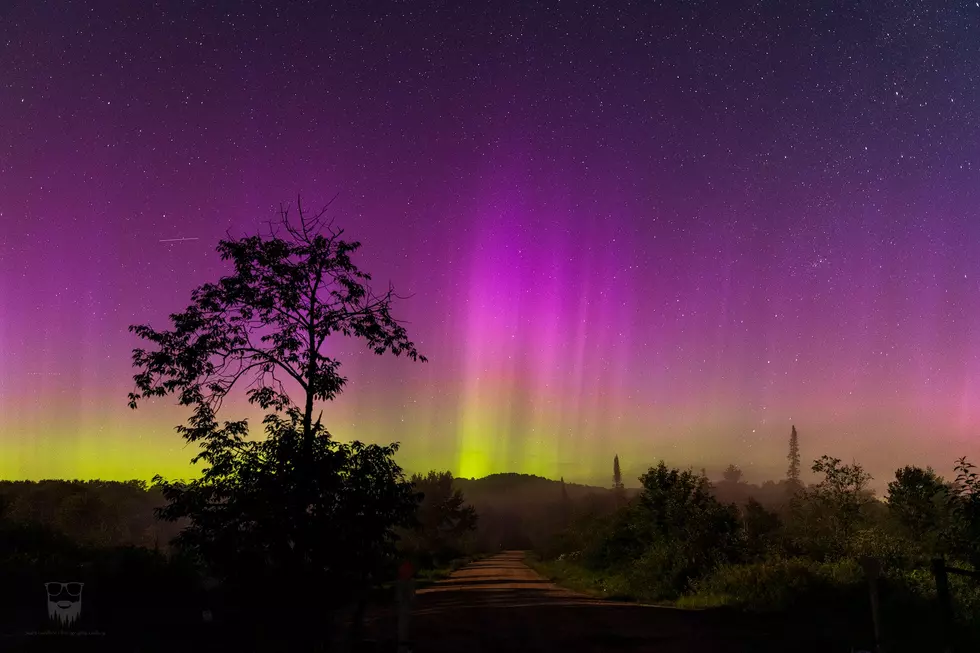 Northern Lights Dazzle New York Sky & You Have Another Chance to See Them
Credit - Kurt Gardner
The Aurora Borealis are lighting up the night sky and New York is among one of the best places to see them. Don't worry. If you missed the Northern Lights, you may still have another chance.
Talk about a colorful way to end the work week. Northern Lights could be seen from Washington DC to New York and across parts of the midwest Thursday night (March 23, 2023) into Friday morning.
From the Air
Annie Scott Riley may have captured one of the best pictures of the Nothern Lights from the window of her airplane as she flew home from JFK in New York.
Rochester Lights
James Montanus of Montanus Photography captured the lights from the lake shore in Rochester, New York.
More Lights
Mother Nature isn't done just yet. There's another chance to see the Northern Lights tonight (March 24, 2023) into early Saturday morning across Upstate New York. This time of year is actually perfect for Aurora Borealis viewing, according to NOAA.
"The best seasons for aurora watching are around the spring and fall equinoxes."
Best Viewing Time
The best time to view the lights is normally within an hour or two of midnight. So, sometime between 10 PM and 2 AM. And you'll need to find a dark place, away from the city lights, to see the prism of floating color.
The aurora's colorful green, red, and purple light shifts gently and often changes shape like softly blowing curtains.
A number of photographers have captured the beauty of Mother Nature, lighting up the Adirondacks, over the past few years. Take a look at their stunning work.
Photographer Captures Stunning Northern Lights Show in Adirondacks
Shane Muckey captured stunning pictures of the Northern Lights in the Adirondacks.
Bronx Photographer Captures Magnificent Milky Way in Adirondacks
A photographer from the Bronx who often makes it up to the Adirondacks, captured a magnificent photo of the Milky Way that has gone viral.
Photographer Captures Stunning Northern Lights In Old Forge
It's not really common to see northern lights in Central New York, but photographer Kurt Gardner captured the beautiful conformation of them near Old Forge.
Stunning Photos Of Powerful Northern Lights In The Adirondacks
A solar storm hit Earth and brought with it a spectacular light show visible as far south as New York. In the Adirondacks, one photographer captured all of the magic.
Meet Patrick Bly. He's the man responsible for these amazing photos of the Northern Lights in the Adirondacks.