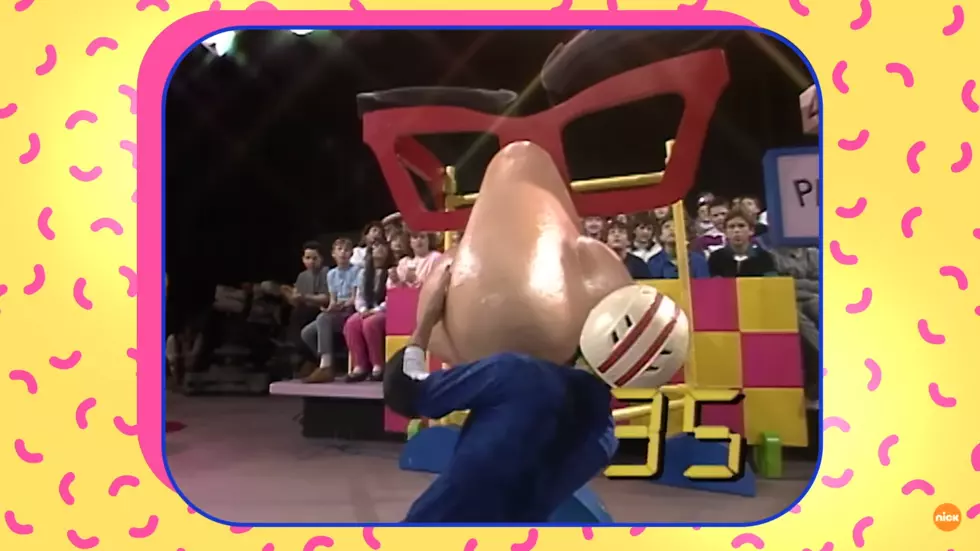 Nickelodeon's Double Dare Live! Coming to Syracuse
Nickelodeon via Youtube
Have you ever dreamt of getting slimed? If so, this tour is what your dreams are made of.
Nickelodeon's hit '90s game show Double Dare Live! is making its last run with legendary host, Marc Summers, and will be stopping in Syracuse for one final ride. According to CNYCentral, the tour comes to The Oncenter on December 10, and tickets go on sale Friday, ranging from $35 to $65.
You can even sign up to be a contestant! The rules on who can sign up are up on Double Dare's website, and the only age restriction is that you have to be at least 10 years old. That means all of us '90s kids who grew up watching this show can finally have the opportunity to be a part of the "slime-soaking, pie-plastering, and booger-busting" show.
Double Dare aired on Nickelodeon from 1986-1993, making it the network's longest-running game show.