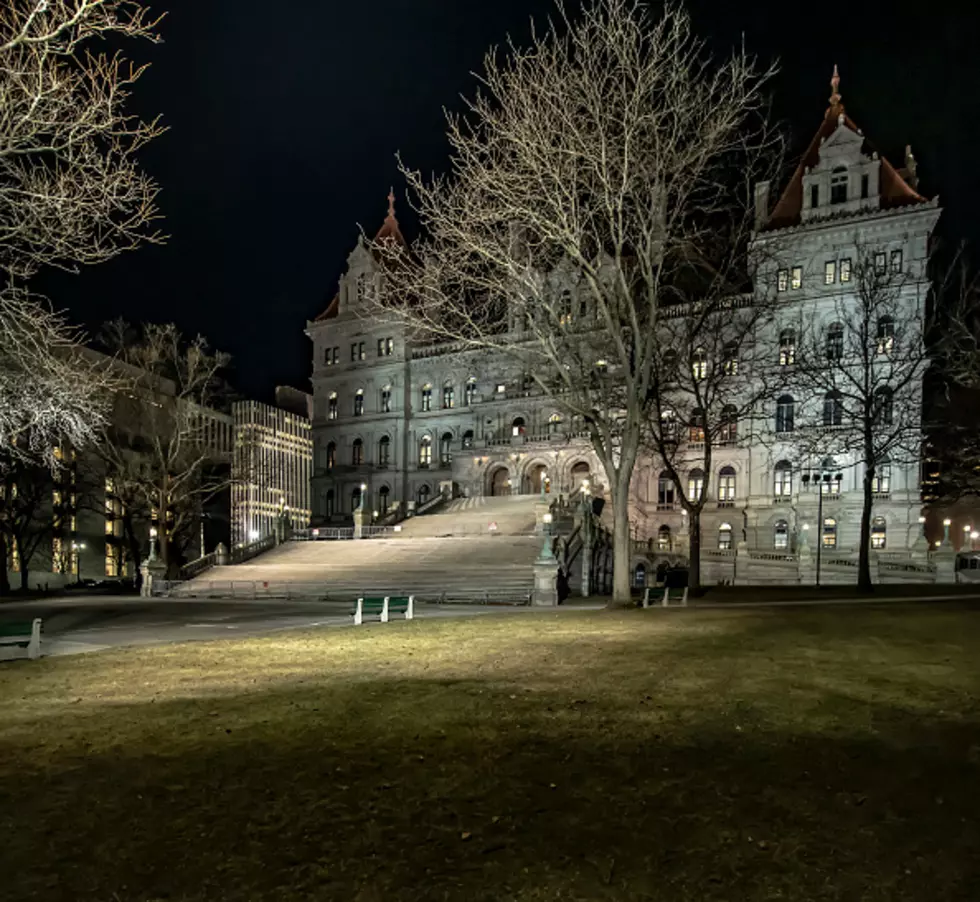 Bizarre Events At New York's Capital Building [WATCH]
Newsday via Getty Images
Halloween items and decorations have been available in stores for weeks! From pumpkin spice latte to inflatables, there is something for everyone to celebrate the spooky season with. But one of the best traditions this time of the year is taking a haunted tour or hayride and there is one that may be worth a road trip.
New York State has a big and vast history. From Buffalo to Long Island, there are some incredible place and historic architecture that draws people from all over the world. But within the history of some of these glorious structures can be found stories of things that can't be explained and now is your chance to tour one of them.
Capitol Hauntings tours at the State Capitol in Albany are going to begin on Monday, October 3rd. Folks will get the opportunity to take part in a free tour of the building and hear stories about the tales of ghost sightings and other bizarre events that have been reported at the Capitol.
Does the night watchman who died in the Capitol Fire of 1911 still make his rounds? Explore these questions and other tales of sightings and strange things on our Special Capitol Hauntings Tour of the New York State Capitol. The tour lasts about an hour, but the chilling tales might haunt you forever.
We are blessed here in the Western New York and Buffalo area to have some of the best haunted tours and hayrides. Some of our favorites include "The Nightmare Hayrides" in Ellicottville and Everhaunt in Angola.
The 10 Most Haunted Places in New York State
The 10 most haunted buildings, cemeteries and complexes in
New York State
.
10 Most Haunted Places In Western New York
Check out 10 of the most haunted places in Western New York.